Men's Health and Women's Health Reach New Heights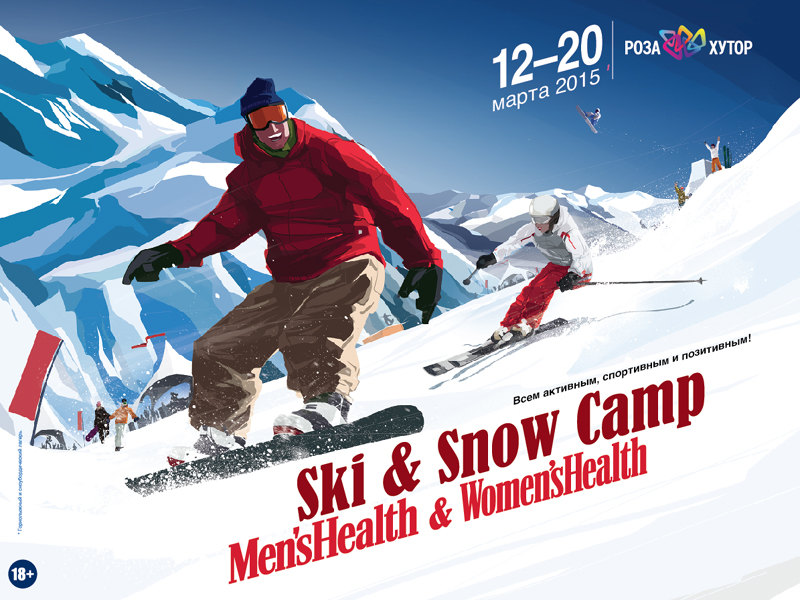 The Ski & Snow Camp organized by the Men's Health and Women's Health magazines has kicked off in Sochi. The camp, taking place from March 12 to 20, is taking place in the Derevnya complex, part of the Rosa Khutor ski resort.
Participants of the camp will enjoy ski runs down dizzying slopes, daily parties at an altitude of 1,170 meters, exciting après-ski events with contests and great prizes, discounts on Burton equipment and Sport Marathon skis, as well as special offers on skiing classes conducted by Rider's School.
Ski & Snow Camp participants will also have the unique opportunity to take an unforgettable walk across the Skybridge, the world's longest suspension bridge at 439 meters, which looks down on the Akhshtyrsk Gorge 207 meters below, and experience an incredible feeling of freedom on rides designed by AJ Hackett, the creator of modern bungee jumping.
In addition, all camp participants can compete for the grand prize in the Fun & Profit contest – a GoPro HERO4 Silver camera. To stand a chance, skiers should submit a 2-minute video shot with a GoPro camera at the week-long camp. The cameras are available for rent at the Rider's Lodge from March 12 to 20.