Men's Health, Women's Health Conquer Krasnaya Polyana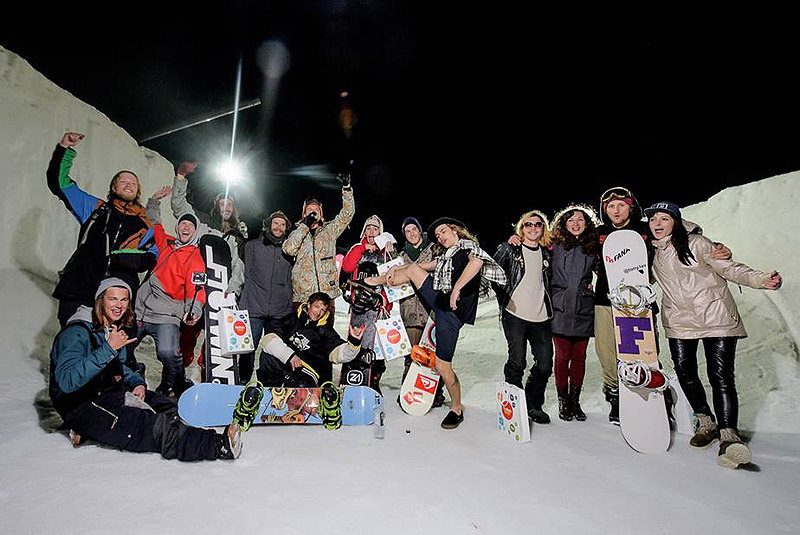 Men's Health and Women's Health magazines, with support from the administration of the Derevnya resort complex, held the first Ski & Snow Camp in the Rosa Khutor Alpine Resort on March 12-20. For eight days, guests sailed down Olympic ski runs, participated in numerous contests and parties and watched famous Russian and foreign athletes perform daring jumps at a specially prepared arena.
The Ski & Snow Camp program included daily après-ski events, parties at the Easy Living club and a concert by The Soul Surfers, a group from Nizhny Novgorod. Guests also had a chance to attend an workshop conducted by GoPro and then rent an action camera to take part in the Ski & Snow: Fun & Profit contest sponsored by Men's Health and GoPro.
With support from Burton, the Ski & Snow Extreme Fest film festival was held in the evenings at the Riders Lodge theater. Organizers also announced the winners of the daily photo contest of camp activities, as posted on Instagram at the hashtag #SkiSnowCamp. Winners received a set of sports cosmetics and a Vivax brand hoodie.
Anyone wanting to take a break from skiing could try bungee jumping at the AJ Hackett Sochi Sky Park that opened only six months ago in the gorge along the road between Sochi Airport and Krasnaya Polyana.
The legendary Men's Health Rail Jam competition on March 15 was the high point of the Ski & Snow Camp. The event took place under floodlights of the Olympic mountain village and was open to foreign contestants for the first time in the competition's six-year history. A team of shapers led by Joe Steinfelds of the United States built a unique multi-spot especially for the event, which included snow jumps and rails in front of the Easy Living club terraces.
Tor Lundstrom of Sweden took first place in the competition while Anton Lavrentyev of St. Petersburg took second place. Vadim Bobryshev of Kamchatka finished third and Gleb Grigoryev of St. Petersburg came in fourth. A special mention went to Muscovite Nikita Sekh. The winners each received prize money and gifts from the Vivax company, while the first place finisher also took home the grand prize – a GoPro HERO4 Silver camera.
All participants and spectators celebrated the end of the competition with a party at the Easy Living club.