Women's Health in April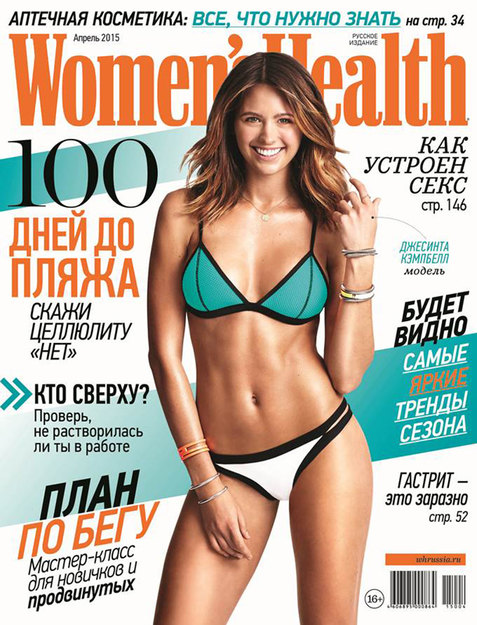 The April issue of Women's Health magazine offers advice about how to get into perfect shape in 100 days and how to shed cellulite before the summer vacation season. Also, the magazine has put together a comprehensive program to prepare novice to advanced runners for marathon-scale feats.
The cover features Australian model and TV host Jesinta Campbell, who reveals the secret of her sex appeal and a bikini workout that one can do anywhere.
Also in this issue:
Drugstore cosmetics: everything you need to know;
Gastritis – it's contagious: the most serious risks to your stomach;
The his and hers of sex: the difference between male and female sexual desire;
Working version: celebrity fitness coach Dalton Wong offers 10 complex but effective exercises;
See it soon: the hottest trends of the season;
Who's on top: check to see if you are losing yourself in work;
Matched set: why couples are attracted to each other.
The magazine went on sale March 24.