National Geographic Russia in April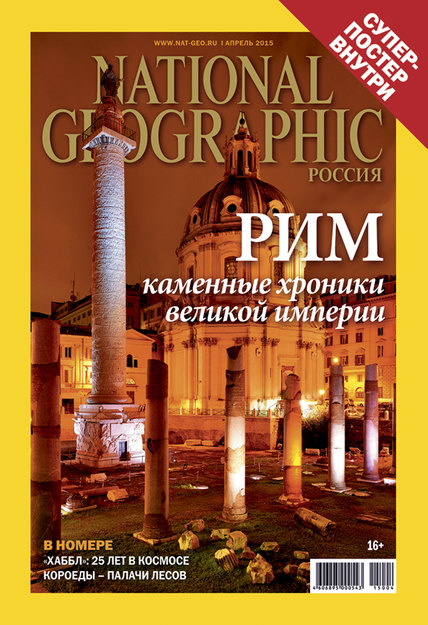 The main story in the April issue of National Geographic Russia magazine is devoted to Trajan's Column. This 38-meter monument has towered over Rome for nearly two millennia. Carved reliefs winding from the bottom to the top of the column depict Trajan's victory over the then-powerful Dacian empire. For centuries, historians have studied the reliefs to understand its many images – and that academic debate continues to this day.
Also in this issue:
Little springtails: One of the most primitive arthropods – small creatures that have survived on earth since prehistoric times – these springtails, or collembola, never fail to amaze scientists. Armed with an internal catapult, the springtail can jump distances hundreds of times its body length and can land easily in any position, even upside down. A true acrobat, it can easily snap upright at will.
The Hubble at 25: The images that the Hubble space telescope transmits to Earth are striking for their visual clarity and wealth of detail. The telescope was launched into space a quarter century ago. During that time, the Hubble has enabled astronomers to have a glimpse of far-off worlds and answer questions that date back billions of years.
Bark beetles – a threat to forests: Invasions of these tiny bugs kill off millions of acres of trees around the world and destroy entire ecosystems. Will humans find a way to deal with these voracious beetles?
Expert photographer: Photographer Marco Vernasca launches a project to help the indigenous peoples of Argentina preserve their cultural heritage.