Agroinvestor at World Agroforum, Milan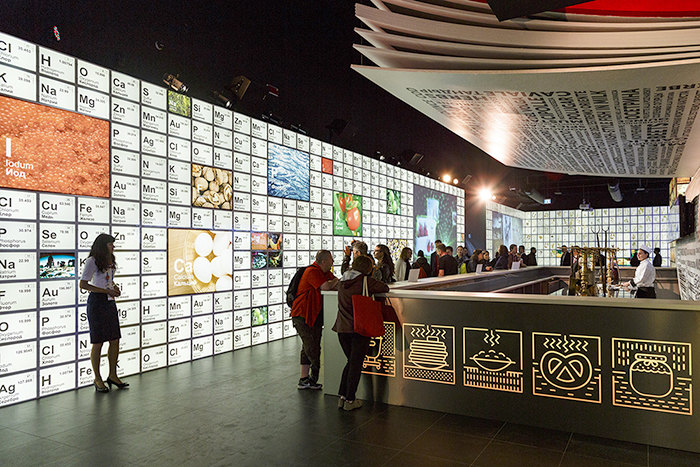 Agroinvestor magazine will serve as partner at the second World Agroforum, to be held on June 2-3 at the Russian pavilion at Expo Milano 2015.
The event will bring together more than 200 participants, including agricultural ministers from Expo 2015 member states, top managers from major Russian international agroholding companies and food producers, and international media representatives. Senior officials taking part in the Agroforum include Russian Agricultural Minister Alexander Tkachev, Italian Agriculture, Food and Forestry Policies Minister Maurizio Martina, Kazakh Vice Agricultural Minister Gulmira Isayeva, Belarusian Deputy Agriculture and Food Minister Lyudmila Nezhevich, Eurasian Economic Commission Industry and Agribusiness Minister Sergei Sidorsky and representatives of the agriculture and food industry ministries of BRICS countries and the Shanghai Cooperation Organization (SCO).
Participants of the World Agroforum include Luigi Cremonini, founder and president of European food holding company Cremonini Group/INALCA Spa, Roberto Banfi, Europe and Eurasia CEO of Brazilian food company BRF, Christophe Witztum, president of Frazer Group, Alen Igumnov, United Grain Company CEO; Marcel Bruins, International Grain Trade Coalition secretary general and Sergei Pronin, PhosAgro Region CEO.
Discussions at the Agroforum will focus on innovations in the agriculture and food industries, global and regional factors in production and trade in agricultural products. Participants will also discuss Russia's role in ensuring global food security and the export potential of the Eurasian Economic Union.
The World Agroforum is a professional international forum to discuss issues related to the production and sale of agricultural products, global food security and a chance for producers of food and agricultural products around the world to develop contacts. The first World Agroforum was held in Moscow in November 2014. According to forum organizer Eventica Communications, it brought together more than 250 agrobusiness company directors and professionals, as well as government and media representatives.