Men's Health and Women's Health Test Abilities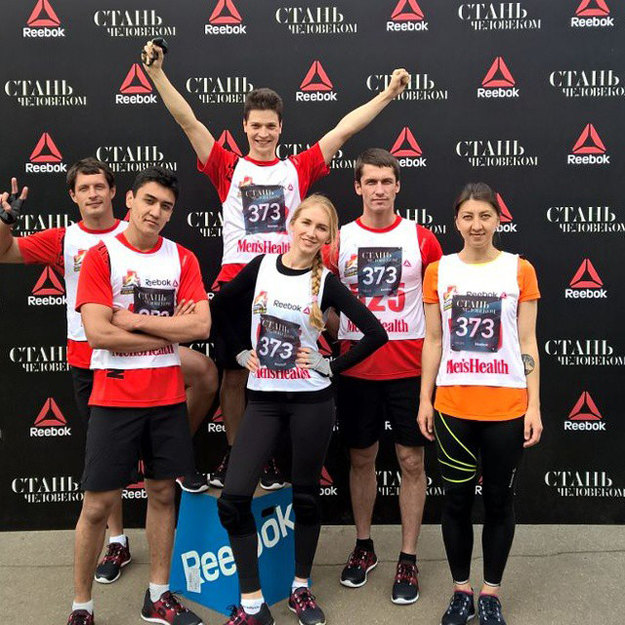 A team comprising employees and readers of Men's Health and Women's Health magazines competed in the Reebok race held on Poklonnaya Hill in Moscow on May 23. 
More than 1,500 people took part in the thrilling footrace with obstacles under sunny spring skies. Men and women competed in 6-member teams, vying for victory over a 3-kilometer course with 10 challenging obstacles. Racers had to carry logs and sandbags, scale walls, squeeze through narrow tubes, overturn tires weighing 120 kilograms, and run, jump and complete as many pull-ups and sit-ups as they could in the allotted time. Qualified instructors monitored every stage of the competition.
Apart from the athletic adventure, anyone present could pick up tips from fitness professionals and win prizes by participating in workshops on rowing, boxing, upper body strength training, squats and weightlifting.
The race was part of Reebok's "Be More Human" campaign that aims to unite people seeking to change their lives and improve physically and mentally through fitness.