National Geographic Russia in June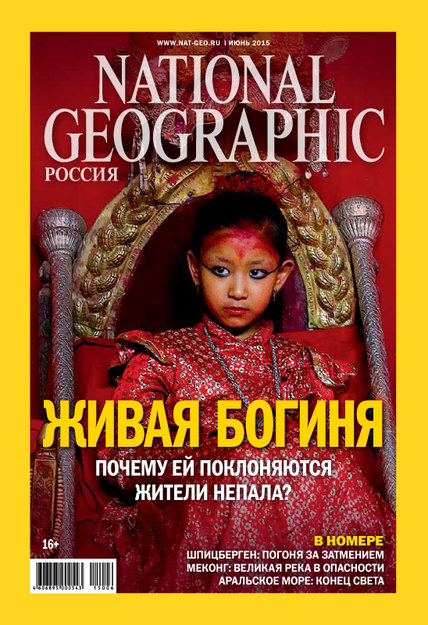 The top story in the June issue of the National Geographic Russia magazine is devoted to Kumaris, the living goddesses of Nepal. People in 10th-century Southern Asia worshipped little prophetesses – a custom that continues in modern Nepal where locals deify young virgins.
Also in this issue:
Solar corona – This year, Spitzbergen and the Faroe Islands were the only two places on Earth where it was possible to view a total solar eclipse.
Born engineers – Some scientists contend that beavers have the same capacity for work as humans, but with one important difference: they accomplish their tasks in perfect harmony with nature.
The death of the Aral Sea – The Aral Sea has now shrunk to one-tenth its former size. Can we bring it back to life?
The underwater world of the Sea of Okhotsk – Giant jellyfish with tentacles as long as a 10-storey building have been sighted in the Sea of Okhotsk near the Kuril Islands.
The Great Mekong – Danger threatens a river that is both the longest in Southeast Asia and in the record books for the most fish harvested annually.