Women's Health in September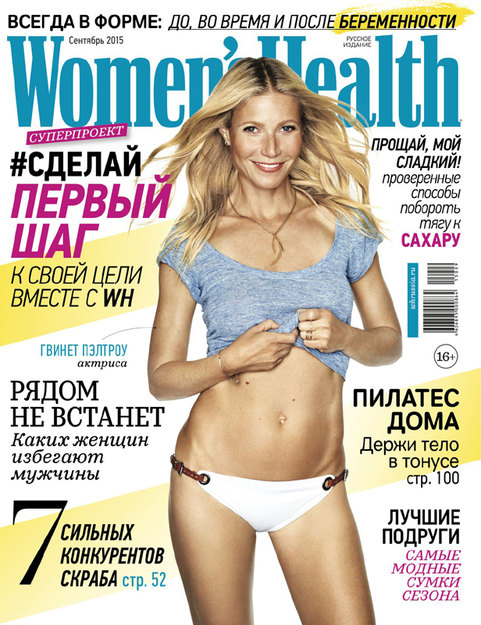 The September issue of Women's Health magazine sees the launch of "Take the First Step," a project that aims to help readers start moving toward their goals. Readers will also find several proven methods for giving up sugar and tips on how to feel great during pregnancy.
The cover features actress and role model Gwyneth Paltrow, who opens up about her life, how to feel like a real woman and the details of her daily workout routine.
Also in this issue:
Too Close for Comfort: the types of women men try to avoid;
Pilates at Home: keep your body in good shape;
A Girl's Best Friends: the most fashionable handbags of the season;
Always in Shape: before, during and after pregnancy;
7 Strong Competitors to Lufra;
Endless Summer: 5 ways to turn back the clock to summer;
Saving Face: a universal oil for the face.
The issue went on sale August 25 and was announced with promotional spots on Radio Energy and the WFC and Muz TV channels.