The Moscow Times Presents "Russia-Germany" Supplement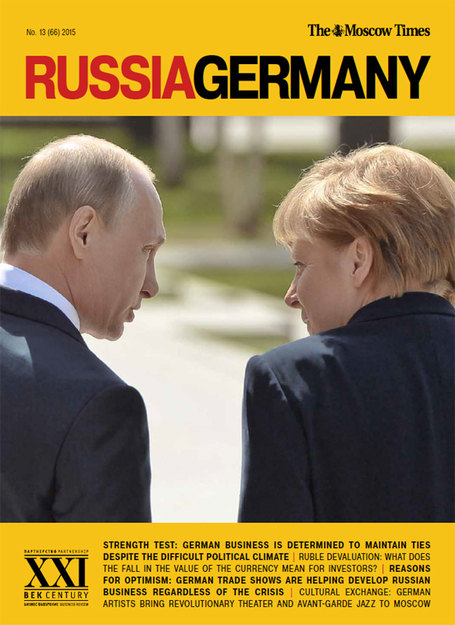 The Moscow Times newspaper is releasing its fourth "Russia-Germany" supplement, a bilingual publication produced by a team of journalists and editors from the newspaper.
This annual supplement reports on major political developments between Russia and Germany, and provides news on economic and cultural collaboration between the two countries.
In the supplement:
Political relations between Russia and Germany get a stress test;
The devaluation of the ruble: which investors are the hardest hit;
Crisis on the auto market: German automakers are not only keeping production facilities in Russia open, but are also implementing new projects;
Reason for optimism: German trade show turns a profit, despite Russian crisis;
A theatrical revolutionary and German "Jazz Autumn" festival in Moscow;
Studying in Germany.
The English version of the supplement is distributed along with The Moscow Times newspaper and the Russian edition accompanies the Vedomosti newspaper in Moscow.