National Geographic Russia at RGO Festival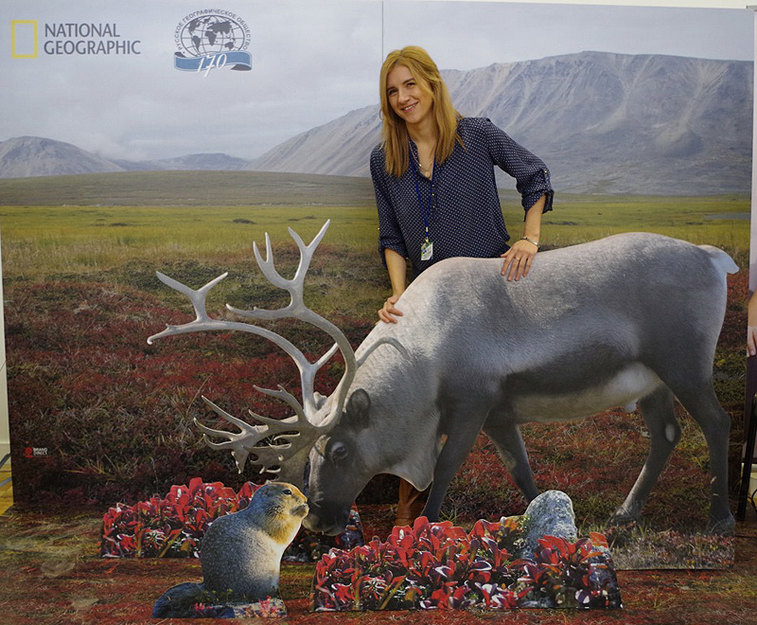 National Geographic Russia magazine is serving as the media partner to the Russian Geographic Society festival being held at the Central House of Artists through November 8.
The festival focuses on a different subject each day. The exhibition areas are based on different climatic zones: Arctic and tundra, steppes and subtropics, mountains, woods, oceans, seas and rivers. In each zone, the RGO exhibits its most outstanding expedition and project so that every visitor will be immersed in a range of Russia's most remote and beautiful places. Throughout the festival, guests will also have the chance to attend workshops by famous photographers, entertaining lectures, film screenings, meetings with seasoned travelers and much more.
National Geographic Russia will also have a zone at the festival where visitors can make instant souvenir photos against a backdrop of Chukotka, one of the most remote locations in the country. Exhibition organizer Brand Direct and HP will be printing all of the photos in the National Geographic Russia zone.
On Friday, November 6, from 6:00 p.m. to 6:30 p.m., guests can attend an artistic meeting with National Geographic Russia science editor, professor, and doctor of biological sciences Andrei Zhuravlev on the subject "Expedition to Yakutia: Discoveries." Zhuravlev is the author of more than 250 scientific and popular scientific works on evolutionary biology, paleoecology and paleoclimatology, a recipient of grants from NATO, UNESCO, the royal societies of Great Britain and Spain, St. John's College, and Cambridge University.
The festival runs daily through November 8, from 11:00 a.m. to 8:00 p.m. Admission is 350 rubles for adults, 150 rubles for children and free for senior citizens and all other normally exempted groups.
Find a detailed program of the festival at the Russian Geographic Society website, www.rgo.ru. Don't miss this year's most important event in the world of geography!