Women's Health in December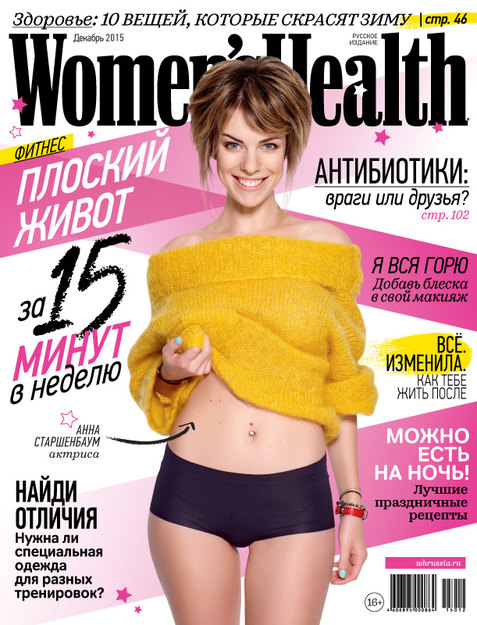 The New Year's issue of Women's Health magazine this December, featuring actress Anna Starshenbaum on the cover, is a brilliant one for the holidays. Inside, readers will find the ideal plan for preparing for the holidays, ideas for New Year's parties and advice on what to take on vacation.
Also in this issue:
The midnight meal: he best holiday recipes;
Sparkling hot: how to add glitter to your make-up;
A flat stomach in just 15 minutes per week;
Antibiotics: friends or enemies?
Spot the difference: Do you really need special clothes for different workouts?
It's all good: what you need for your home medicine cabinet.
The magazine went on sale November 24.