2015 National Geographic Traveler Awards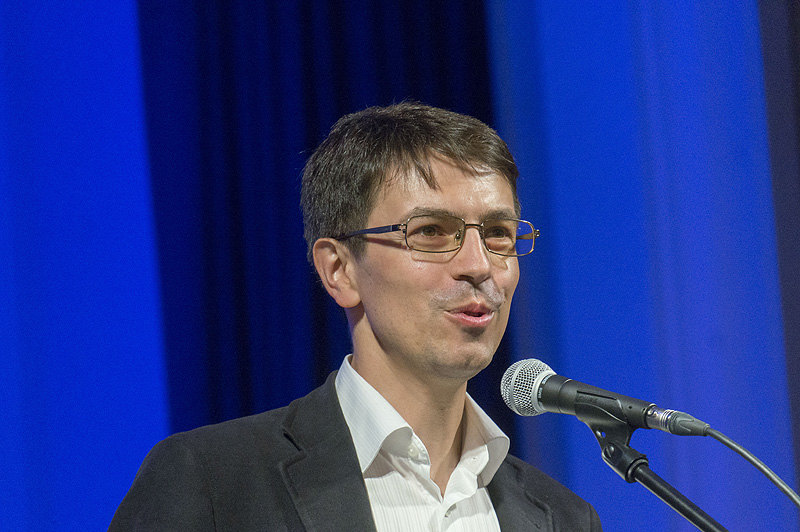 National Geographic Traveler magazine has announced the results for the best travel destinations of 2015 as chosen by its readers. The awards ceremony was held on November 18 at Moscow's Osobnyak na Volkhonke.
The magazine has conducted the vote for its National Geographic Traveler's Awards annually since 2011 through its website, www.nat-geo.ru. From June through November travelers cast their votes for the best destinations in 18 different categories. Car rental company Avis and automobile manufacturer Jaguar Land Rover served as partners to the project. 
The awards ceremony brought together embassy representatives and tourism offices from a number of countries, as well as the directors of major travel agencies, airlines and hotels. Television hosts Regina Todorenko and Nikolai Serga were the evening's emcees, and Demyan Kudryavtsev of The Moscow Times opened the ceremony and introduced the new chief editor of National Geographic Traveler magazine, Andrei Palamarchuk.
China was named Best Vacation with Excursions, Azerbaijan won Best Discovery of the Year, Ethiopia took the honors for Best Exotic Vacation, Switzerland was named Best Ski Vacation, New Zealand took first place for Best Adventure Vacation, the Yamalo-Nenetsky Autonomous Region was awarded Best Tourism in Russia, Thailand took Best Beach Vacation, Malaysia won Best Ecological Vacation, Croatia won Best Family Vacation, South Korea was chosen Best Health Tourism, Italy won Best Agricultural Tourism, France took the honors for Best Culinary Tourism, Kyrgyzstan was named Best Destination for Photo Tourism, Istanbul took the honors for Best City Worth Visiting Again, the Sakha Republic (Yakutia) won Best National Treasure, the Chechen Republic won Best New Horizons, Turkish Airlines won Best International Airline, S7 Airlines was chosen Best Russian Airline, Anantara won Best Hotel Chain, the Maia Luxury Resort & Spa was named Best Beach Hotel, the TV program "Mir Naiznanku" ("The World Inside Out") on the Pyatnitsa! (Friday!) TV channel won Best TV Travel Program and the program "Moskva s Aksentom" ("Moscow with an Accent") on the Moskva 24 TV channel won Best Presentation of Moscow as an International City.
In the special "Back to the Future" category sponsored by Avis, the honors went to Elena Belenko, who wrote an exciting story about how automobile travel, and rental cars in particular, would look in the year 2100. Ms. Belenko won a gift certificate for a 7-day car rental valid in Europe or the United States.
Guests enjoyed colorful performances by the Golden Dragons Chinese Drummers, an Azerbaijani instrumental and dance ensemble led by Famila Akhmedova, the Naruli Siberian folk dance ensemble, the Crazy Sambo group, and a light painting show by Alla Vernadskaya.
Read more about the awards in the November-January issue of National Geographic Traveler magazine when it goes on sale November 24.