Men's Health in January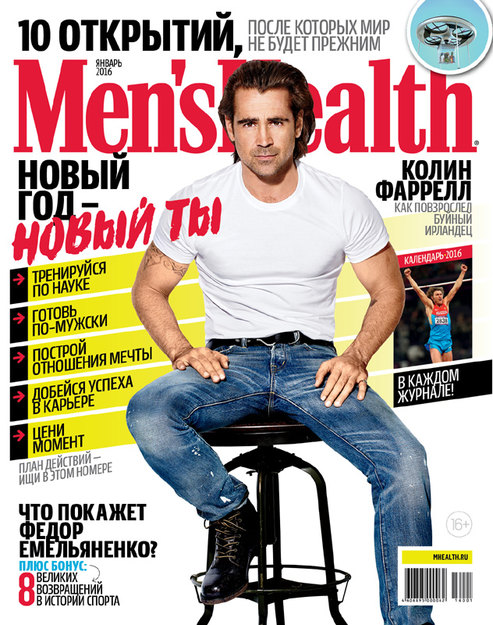 Colin Farrell appears on the cover of the January issue of Men's Health magazine. In an interview, the actor explains in an interview how he quit smoking, dropped out of school, challenged Hollywood and became interested in various trivial pursuits.
Also in this issue:
A conclusive answer to the question of whether it's advisable to eat raw hot dogs;
The tough choice between skiing and snowboarding;
Using a microwave to prepare the best New Year's salad – Olivier;
Five sure-fire ways to ruin a first date;
A schedule of adventure races in the next six months;
A helpful guide to the common cold;
A recipe for the world's best chicken wings;
Bolivia's "road of death";
12 effective ways to maintain a relationship "with no obligations";
25 ways to preserve a fading marriage;
The story of a remote but very famous restaurant in the Swedish forests, and what you need to learn from its head chef;
A cave in Arkhangelsk;
The founding fathers of fitness;
10 discoveries that will change the world.
Readers will also find a special section in this issue, The Great Comeback, which celebrates MMA fighter Fedor Emelianenko's return to the sport. In honor of the event, MH presents a retrospective of other great athletes who reached new heights after taking a break in their careers, including Leonid Meshkov, George Foreman, Eduard Streltsov, Alex Zanardi and more.
The January issue of Men's Health went on sale December 15.