National Geographic Russia Selects Best Photographers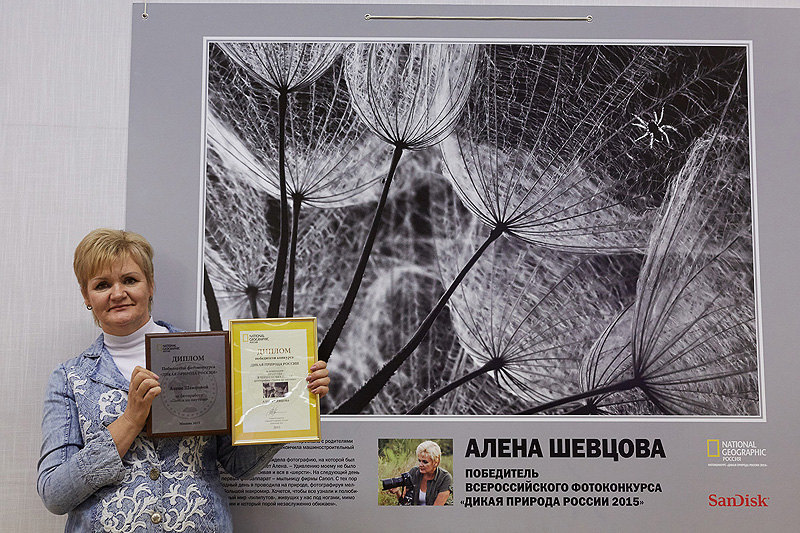 The winners have been chosen in the 2015 Wildlife of Russia photo contest held by National Geographic Russia magazine and the Russian Geographic Society. The awards ceremony and the opening of the exhibition of the winning photographs took place on December 29 in the Central House of Artists on Krymsky Val in Moscow.
This year, more than 50,000 photographs were submitted for the competition, held annually since 2011. The works were judged in 11 categories, as well as two special categories sponsored by general partner SanDisk: Rare Shot, in which readers sent in their best wildlife photos taken with mobile devices, and Video Report, in which they uploaded their clips to YouTube.
The jury members included National Geographic International photo editor Darren Smith, National Geographic Russia editor-in-chief Alexander Grek, National Geographic Russia chief photographer Andrei Kamenev, National Geographic Russia chief designer Alevtina Sukhorukova, National Geographic Russia staff photographer Sergei Gorshkov and Russian Geographic Society photographer and editor Yaroslav Nikitin.
The names of the contest finalists, winners and Grand Prize winner were announced at the opening of the exhibition. This year, photographer Alena Shevtsova of Novosibirsk took the Grand Prize of 300,000 rubles for her photo "Almost on a Web." The other winners were:
Mammals: "Bison in a Blizzard," Zakir Umarov (Novosibirsk);
Birds: "Whooper Swans," Dmitry Kupratsevich (Moscow);
Landscape: "Winter Flowers," Sergei Korolev (Murmansk);
Macro: "Guardian of the Cave," Valeria Svereva (Moscow);
Plants: "Lovers," Ekaterina Naumenko (Vladivostok);
From Dusk Till Dawn: "Midnight in Khibiny," Sergei Korolev (Murmansk);
Nature in Black & White: "Almost on a Web," Alena Shevtsova (Novosibirsk);
Underwater: "Little Dragon," Egor Nikiforov (Novorossiysk);
Russian Nature Reserves: "In His Element," Sergei Makurin (Krasnoturinsk);
Mothers & Their Young: "Loving Fox," Alexander Sidontsev (Moscow);
Young Talent: "Snail," Andrei Fedyashkin (Krasnodar).
The winners in the special SanDisk categories were Yury Sokolkov (Moscow) for his video "Taking a Nut from a Squirrel" and Muslim Alimirzaev (Pyatigorsk) with the photograph "Sea Mountains…Sea Landscapes…"
The exhibition was on display in Moscow over the New Year's holidays and will travel to St. Petersburg before embarking on a tour of Russia's regions.
Photos submitted to the competition can be viewed at the official website of the contest.