Men's Health in February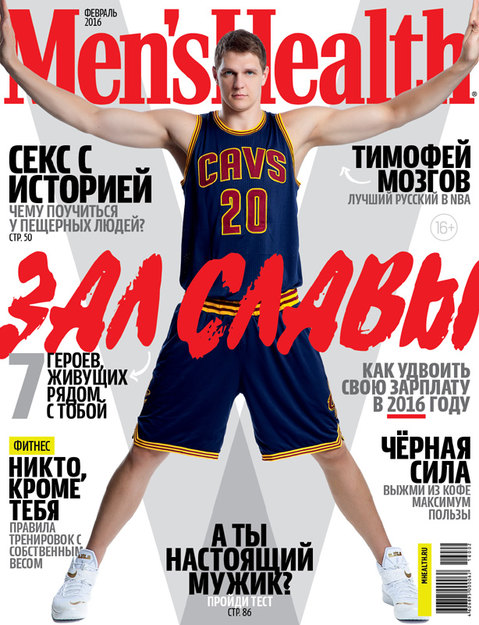 The cover of the February issue of Men's Health features basketball player Timofey Mozgov, the first Russian to play in the NBA finals, and our tallest cover star ever.
Inside, the magazine presents a special Hall of Fame project devoted to ordinary men who accomplished truly heroic feats without showing the slightest hesitation, featuring six real-life stories about heroes who live among us.
Also in this issue:
The magic of colored light bulbs: when, why and how to use them to illuminate your home;
The whole truth about how the protein you eat helps build muscle mass;
Microwave macaroni: a super simple recipe for a super tasty dish;
Indian push-ups: only for the exceptionally strong;
What the lives of cavemen reveal about our sexual evolution;
The 14 best ways to cook eggs;
In the "There is a Place" column, the story of Bir village at the foothills of the Himalayas;
Self-test: what the editors' genes reveal about their origins;
The unlikely secret to positive career growth;
The straight dope: do you need an injection of testosterone?
A detailed questionnaire to help you determine your manliness;
How to brew the perfect cup of coffee;
Exploring the environs of Lake Baikal in the "Adventure" column;
In the "Pumping Iron" column, a questionnaire to help you find the most suitable smart watch;
In the "Personal Trainer" column, a universal workout program that uses your own weight.
The February issue of Men's Health went on sale January 19.