National Geographic Traveler Invites Public to Roads of Russia Exhibition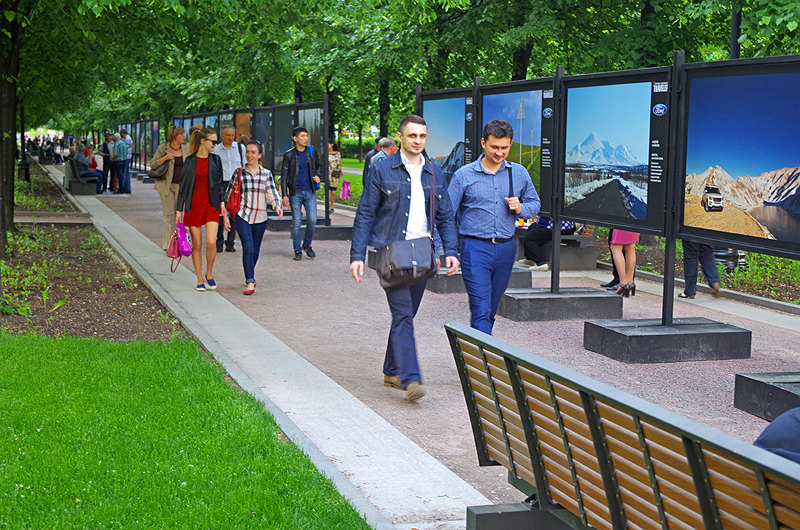 National Geographic Traveler magazine and the Ford Company present the Roads of Russia street exhibition on Tsvetnoy Bulvar in Moscow.
The exhibition includes 50 photographs from across Russia taken by National Geographic photographers during their expeditions and by people who test-drove Ford motor vehicles. They captured images of scenic locations in 19 of Russia's regions, including Tatarstan, Bashkortostan, Chechnya, Adygea, Karelia, the Northern Urals and many more.
In only a few minutes, visitors can travel along the Caucasian ridge, see the northern lights, enjoy expansive woods and fields and see the blue waters of Lake Baikal and Lake Seliger, as well as take in the breathtaking landscapes of the Elbrus region, the Kola Peninsula and Kamchatka.
The Roads of Russia street exhibition can be viewed through June 9 on Tsvetnoy Bulvar in Moscow (to the left of the Clowns sculpture).