National Geographic Russia Exhibition in St. Petersburg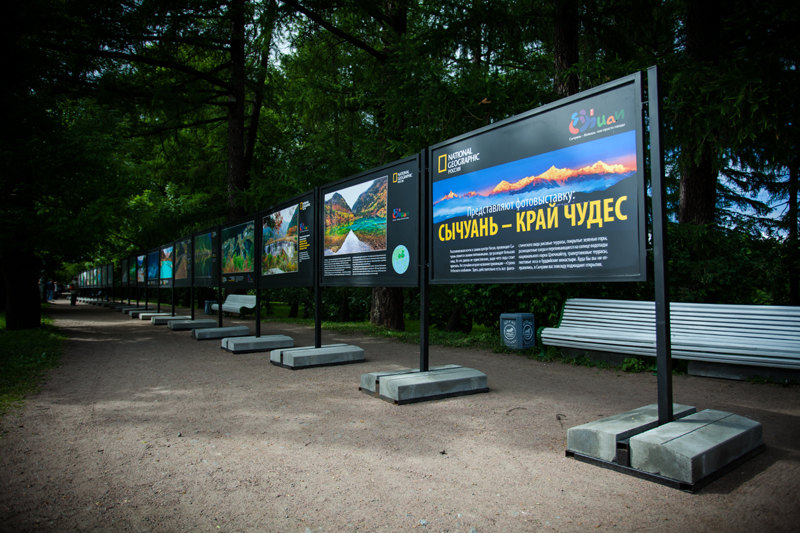 National Geographic Russia magazine and the National Tourism Administration of the People's Republic of China invite the public to the exhibition "Sichuan – Land of Wonders." Visitors can view photos of the one of the most spectacular places in Asia – the Chinese province of Sichuan – beginning July 10 at the S.M. Kirov Central Park of Culture and Recreation in St. Petersburg.
Located close to the center of China, Sichuan Province is famous for its nurseries where giant pandas are bred. But that is far from the only reason to visit this remarkable region. Guests will also find fascinating rice terraces, verdant mountains, the colorful lakes and shimmering waterfalls of Jiuzhaigou National Park, travertine terraces, fir forests and Buddhist monasteries. The exhibition includes 64 images from different parts of Sichuan captured by such photographers as Jodi Cobb, Cary Wolinsky, Michael Yamashita, Gerry Ellis and many others.
National Geographic Russia magazine Editor-in-Chief Andrei Palamarchuk and Chinese National Tourism Administration public relations specialist Alyona Krasnova delivered the welcoming remarks at the opening ceremony on June 10.
The Sichuan restaurant of St. Petersburg catered the event. A student ensemble from the Choreography Department of the Herzen State University of Music, Theater, and Choreography performed for the assembled guests.