Summer with National Geographic Traveler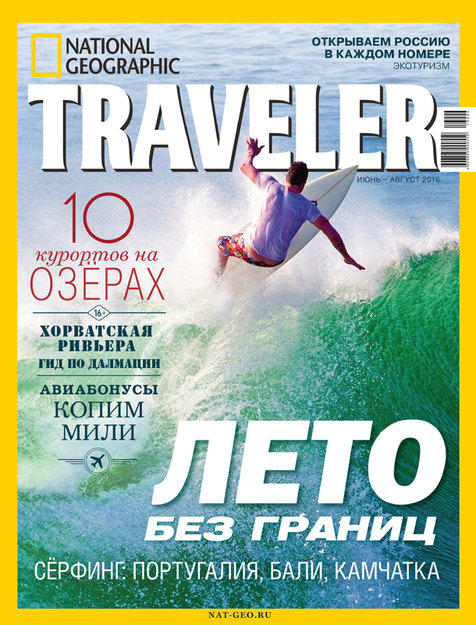 The summer issue of National Geographic Traveler magazine is now available. Inside, readers will find 15 pagers devoted to surfing, including a major report on surf camps in Portugal and a selection of destinations for those who dream of learning to conquer the waves.
The magazine has also compiled a guide to the Croatian coastline with tips from the locals, from the towns in which "Game of Thrones" was shot, where to find the tastiest cheese and how to sample wine underwater. In this issue, the now traditional section on travel in Russia is devoted to ecotourism, with a report on the Tigireksky reserve in Altai, ideas for outdoor activities, and a selection of destinations for weekend trips.
Also in this issue: tips on the right way to accumulate frequent flyer miles, a review of the best lakefront resorts, the main events of summer and much more.
The issue went on sale June 21. The iPad version includes extra photographs and text not found in the print version.