Women's Health in August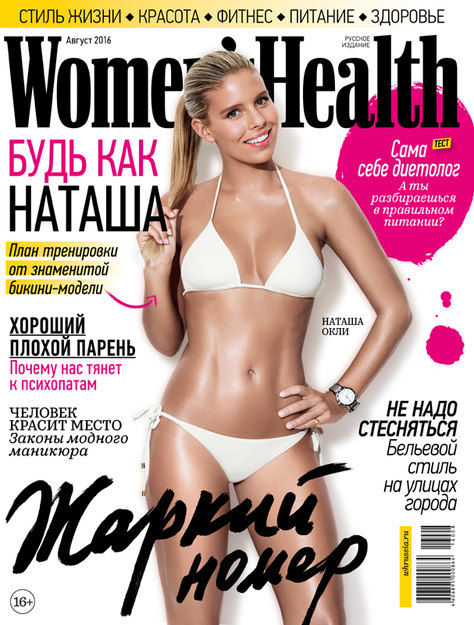 In the July issue of Women's Health, readers will get the most useful tips for summer – how to look beautiful and relaxed, how to do more than just dream about going on a vacation, how to cope with and prevent varicose veins, how to get most stylish nails and how to cook up the perfect BBQ.
The cover features popular model Natasha Oakley, who reveals in a Women's Health exclusive her favorite workout for a beach body in just 16 days.
Also in this issue:
GTO: giving up together;
Rock Climbing – a sport for those unafraid to conquer peaks;
Quiz: test your knowledge of healthy eating;
Simple and delicious salad recipes for every day of the week;
Trends: linen style;
The Truth about Psychopaths: why we like bad boys;
Confessions of a Mistress.
The issue went on sale July 19.