Kazakhstan Through the Eyes of National Geographic Russia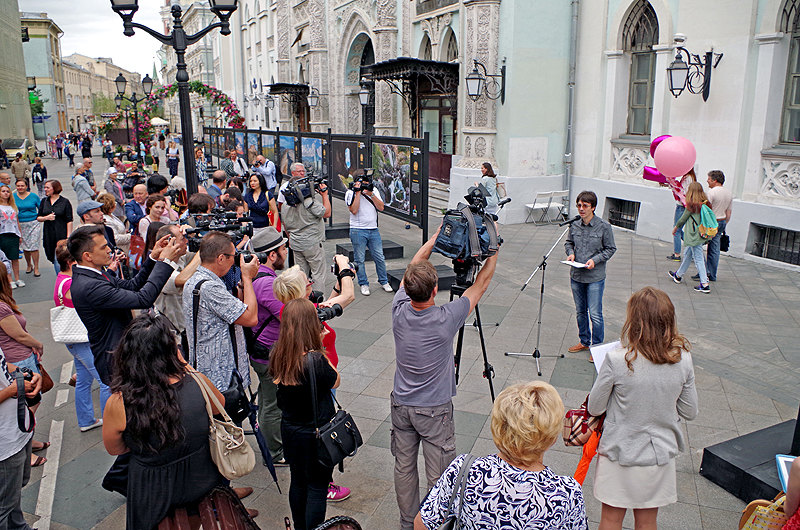 National Geographic Russia magazine and the Kazakh Embassy in Russia are presenting the "Kazakhstan – Country of the Great Steppe" outdoor exhibition on Nikolskaya Street through August 24.
The exhibition includes more than 60 photographs devoted to the natural beauty of Kazakhstan and two major upcoming events – the 2017 Winter Universiade in Almaty and EXPO 2017 in Astana. The images are the work of National Geographic Russia chief photographer Andrei Kamenev, who spent a month in Kazakhstan taking them.
In his remarks at the opening, National Geographic Russia editor-in-chief Andrei Palamarchuk said the photo exhibition is also timed to coincide with the first edition of National Geographic Kazakhstan, to be released this year in the Kazakh language.
Minister-Counselor of the Kazakh Embassy in Russia Marat Syzdykov noted that because of its location at the heart of the Eurasian continent, Kazakhstan combines the most striking landscapes of Europe and Asia. He also expressed hope that the photo exhibition would convince viewers of this fact and inspire them to visit the welcoming country of Kazakhstan.
The opening ceremony ended with a music and dance performance organized with the assistance of Dameli Tasmaganbetova, chairperson of the Kazakh National and Cultural Organization of Moscow, and Culture Curator Yermurat Yerkhasan.