National Geographic Russia Opens Exhibition in Moscow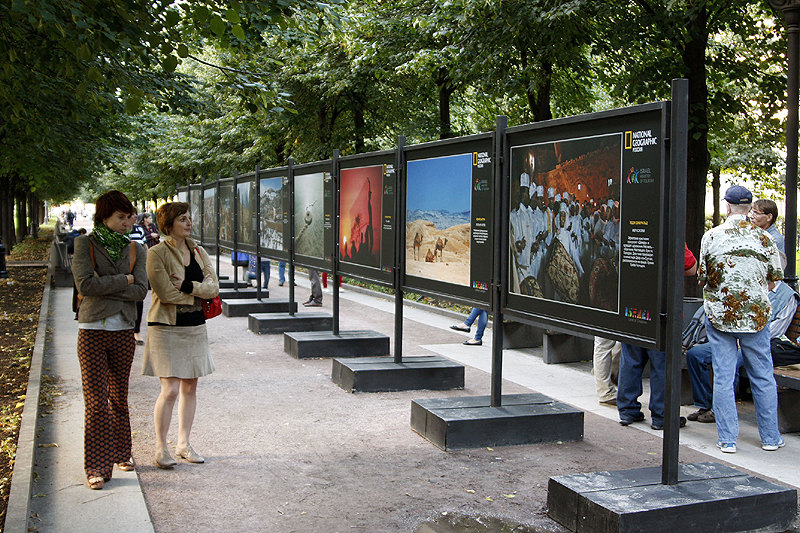 National Geographic Russia magazine is providing support for the photography exhibition "Israel – the Whole World in One Country," which opened on Tsvetnoy Bulvar in Moscow. National Geographic Israel, the Israel Ministry of Tourism and the Israeli Embassy in Russia also provided support.
The exhibition presents the work of more than 60 well-known Israeli photographers, including Itamar Greenberg, Eddie Gerald, Dmitry Pistrov, Mikhail Levit, Olga Dubova, Shlomo Bronstein, Dmitriy Kanter, Edward Stern and Leonid Padrul. Gerald and Greenberg presented their work in person in Moscow. The magazine will also publish interviews with the photographer whose works appear in the exhibition on its website at nat-geo.ru.
At the exhibition's opening, guests learned about the history and culture of Israel, marveled at the diversity of the country's natural landscapes and dive into the vibrant atmosphere of metropolitan Tel Aviv and sublime Jerusalem o the accompaniment of Israeli musician Avi Adir and Russian percussionist Andre Tanzi.
Guests also received bagels from the Syem Sorok (Seven Forty) restaurant, and as they entered the exhibition, fortune cookies with messages pertaining to Israel. To help them come true, Israel's Ministry of Tourism is holding a competition for photo enthusiasts. Details are available at nat-geo.ru.
The exhibition is open to the public 24/7 and runs through September 25. The entrance is located on Tsvetnoy Bulvar near the "Clowns" sculpture. Admission is free.