National Geographic Russia in October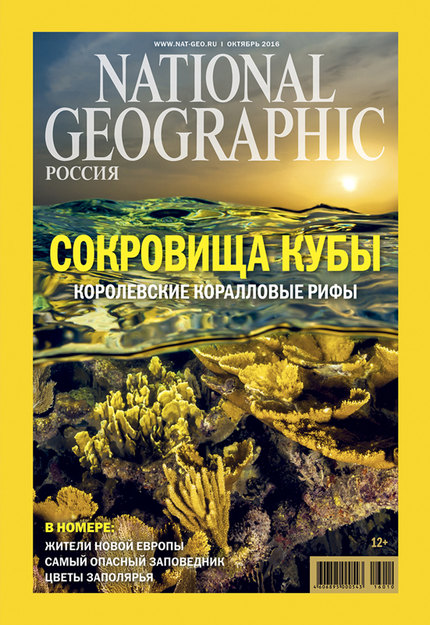 The October issue of National Geographic Russia magazine is out now. In this issue:
Living Treasures of the Caribbean: The coral oasis of Queens Garden National Park is home to an abundance of marine creatures. Schools of perch shimmer through staghorn corals, while silver clouds of minnows swim among mangrove thickets. Further out to sea, one encounters Caribbean reef sharks as well as silky sharks.
New Europe: What's the status of the European Union today, and what awaits it in the future? A flood of migrants from Syria, Afghanistan, Iran and Africa is changing the face of Europe.
Flowers in the Snow: What wildflowers could possibly exist above the Arctic Circle, where even summer temperatures rarely rise above freezing and the soil is frozen solid much of the year? The Russian Arctic is famous for its wide variety of not only mosses and lichens, but also other plants that are brilliantly adapted to the conditions of northern latitudes. 
Guardians of the Gorillas: The creation of the Virunga National Park near the eastern border of the Democratic Republic of Congo in 1925 sparked discord between local residents dependent on its natural resources and park rangers charged with protecting elephants, mountain gorillas and other animals living there. Now, almost 100 years later, they continue to struggle against poaching and illegal oil exploration and coal extraction in the park.