National Geographic Russia Invites to #prostokosmos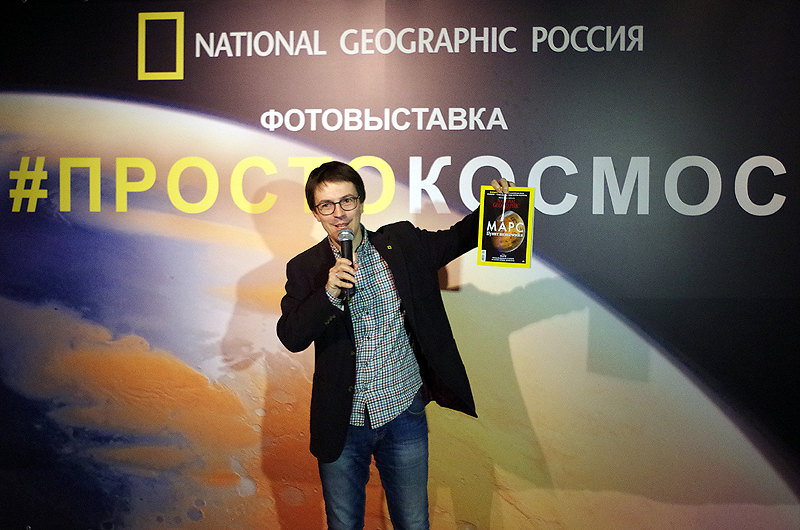 National Geographic Russia magazine has opened its #prostokosmos exhibition in St. Petersburg, which includes 60 images captured by orbiting telescopes and space probes.
The Loft Project Etazhi gallery hosting the exhibition is divided into two thematic areas: Space Mission and Martian Chronicles. The first contains images of star clusters, planets and photographic portraits of astronauts. The second area is devoted to the conquest of Mars, the Red Planet.
Speaking at the exhibition's opening, National Geographic Russia editor-in-chief Andrei Palamarchuk said: "Space is our future. It is where the great geographic discoveries of our time are taking place because, for better or for worse, everything has already been discovered on our planet. Mars awaits us."
National Geographic presented its vision of how the colonization of Mars will take place. Details of that future expedition appear in the popular TV series "Mars," produced by Oscar winners Brian Grazer and Ron Howard. Visitors to the exhibition can view the pilot series of the project in the comfort of soft pouffes provided by Beauty-puf, while the ChalkBoards company provided a chalkboard for guests to share what they would take with them to Mars.
All guests at the opening received complimentary refreshments from the Schastye (Happiness) café, as well as a cake miniature of the solar system, created by chefs from the Tatiana Nikolayeva Confectionary Production company. Guests could also try dishes from the astronaut's menu, such as cottage cheese with dried apricots and green cabbage. The meals, provided by the Space Food Laboratory, were packed in tin tubes.
#prostokosmos takes place at Loft Project Etazhi (74 Ligovsky Prospekt, St. Petersburg). It will run through January 31, 2017. Operating hours are from 9:00 a.m. until 9:00 p.m. daily. Admission is 200 rubles. A concession rate of 100 rubles applies to seniors, children and veterans.