Women's Health in January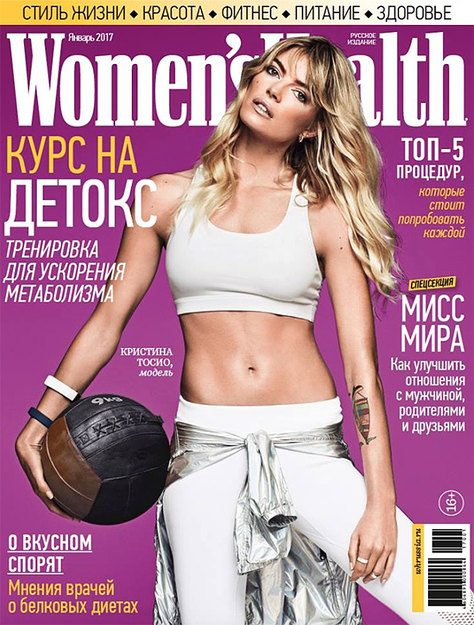 January is the month when every young woman makes her plans for the whole year, and Women's Health traditionally supplies them with a wealth of ideas to make it possible. This year, the magazine recommends staying the course with the January cover girl, Spanish model Cristina Tosio. Learn how to have the same great figure in this month's issue.
Editors undertook a major task and decided to conduct a challenging debate in roundtable format. The subject is the Dukan Diet that has touched the minds and stomachs of millions. Women's Health asked expert nutritionists to give straight answers to all of the most awkward and sensitive questions about the Dr. Dukan method.
The special Miss World section helps readers improve their relationships with men, parents, and friends, stop being endlessly disappointed in others, and find a common language with relatives.
Also in this issue:
On the road to detox: a workout to speed up your metabolism;
The top five procedures everyone should try;
Simple movements: the main rules of natural make-up;
Wintry outfits: the most beautiful reasons to do winter sports;
Plus one: reasons to combine yoga with boxing;
In plain view: six pseudoscientific ideas that should have been debunked long ago;
Living foods: just a trend or something useful?
The end of intimacy: why people are having sex less often;
Male logic: five burning questions to the rapper Ligalize.
The issue went on sale December 20.