New Issue of Women's Health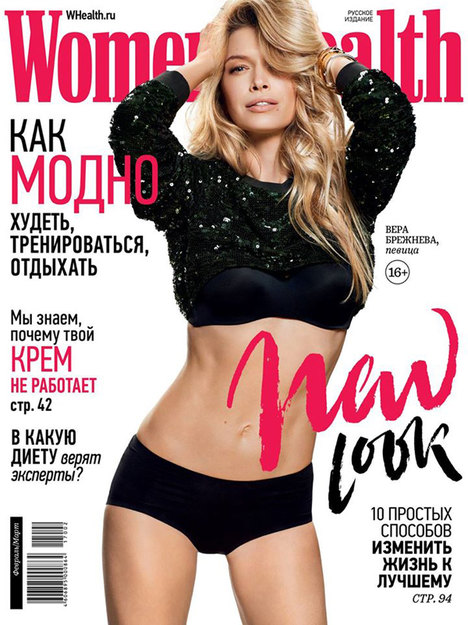 Spring is always the season when people want to make life changes. Women's Health traditionally helps its readers make those changes without resorting to extremes. Follow the life of singer Vera Brezhneva – who is featured on the cover – as a good example. In the new issue, read how she overcame every obstacle to rise from her life in a small town to become the capital's most sought-after singer.
The magazine also asks the four most stylish women in Moscow what goes best with a white shirt and why it is important to dress in the colors recommended by Pantone experts. And in the Relationships section, learn how to communicate even your most embarrassing grievances to your partner.
Also in this issue:
Object of Desire: an interview with Black Star label performer Mot.
The fashionable way to lose weight, work out, and spend your free time.
Beauty: why your moisturizer doesn't work.
Good Question: TV and film personality Igor Lantratov answers readers' questions.
Appearances are Deceptive: illnesses that can ruin your good looks.
Young Women with Accents: spring-summer make-up trends.
Surprise Me: gifts for special men.
A Delicate Matter: 15 minutes in the fight against fat.
Who Wants Seconds? Simple answers to difficult questions about vitamins.
The issue went on sale February 17.