National Geographic Russia Exhibition in Kazan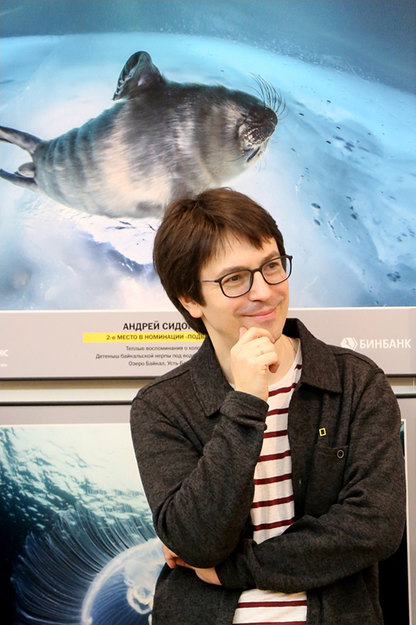 National Geographic Russia magazine opened the 2016 Wildlife of Russia exhibition, held at the Hermitage-Kazan Exhibition Center. The collection features the best works from the eponymously named competition.
Russian Radio DJ Denis Sovetsky acted as master of ceremonies for the opening, while Hermitage-Kazan Exhibition Center director Olga Piulskaya, National Geographic Russia editor-in-chief Andrei Palamarchuk, Binbank regional manager Damir Gabdulkhakov, and Republic of Tatarstan Union of Photographers chairman Georgy Kozlov offered welcoming remarks. Photo contest participant and Kazan resident Andrei Kashin also attended the opening.
The Crouton café provided guests with desserts following the opening ceremony. National Geographic Russia also contributed its share of gifts: everyone who correctly answered questions on geography and various aspects of the photo contest received a complimentary copy of the photo album Wildlife of Russia 2016.
The exhibition of the best photos from the competition will be on display through June 4 at the Hermitage-Kazan Exhibition Center, part of the Kazan Kremlin complex, a World Heritage Site. The exhibition is open Tuesday-Thursday, Saturday, and Sunday from 10 a.m. until 6 p.m. (the ticket office closes at 5:30 p.m.); and Friday from 11 a.m. until 8 p.m. (the ticket office closes at 7:30 p.m.). The exhibition is closed on Monday. Admission is 150 rubles, 100 rubles for those receiving special discounts, and 50 rubles for school students. Admission is free for everyone holding a Binbank or MDM Bank card.
After the run in Kazan, the exhibition will visit other regions of Russia.