National Geographic Russia Joins Yves Rocher Eco Festival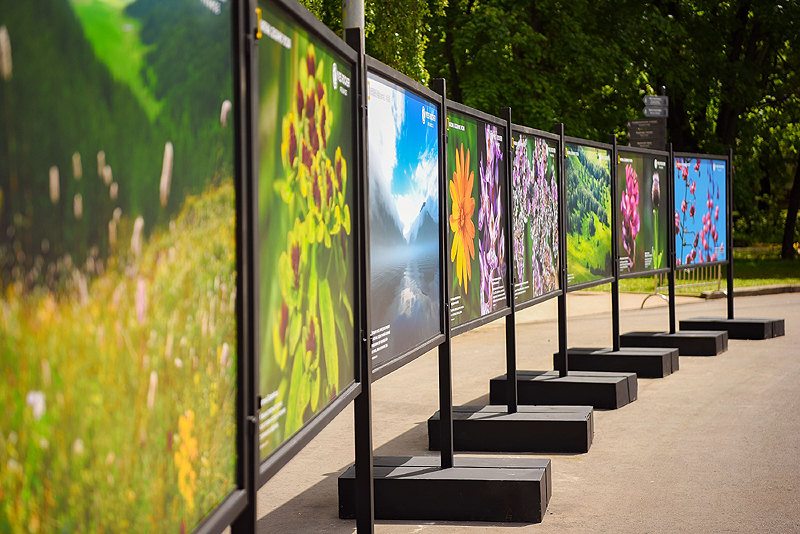 National Geographic Russia magazine took part in the first Yves Rocher Eco Festival. The publication erected a tent in Sokolniki Park in Moscow, where the event was held, and also presented a photo exhibit titled "Beauty in Action."
Visitors to the National Geographic Russia tent took part in workshops organized by the Resource Conservation Center, where participants could save the ocean and its inhabitants from debris and deliver plastic to recycling plants. In another game, participants had to guess which materials were used to make objects such as toothbrushes, buttons, and containers for seedlings. Artists from Décor Live painted children's faces to look like rare animals and conducted a workshop for adults on ebru – the art of painting on water.
At the festival's opening, participants received a diagnostic test of their facial skin, had makeup applied, got their hair styled, and had express manicures by makeup artists from Yves Rocher. All visitors to the exhibit could also join a flash mob that planted trees in the park.
National Geographic Russia and Yves Rocher also staged a joint photo exhibit at the festival – Beauty in Action – displaying the best works from expeditions to the Kola Peninsula, Altai, the Northwest Caucasus, and Buryatia. The exhibition showcasing Russia's natural beauty is open for viewing around the clock on Pesochnaya Alleya in Sokolniki Park through July 2. Admission is free.