National Geographic Russia Photo Exhibition on Nikolskaya Street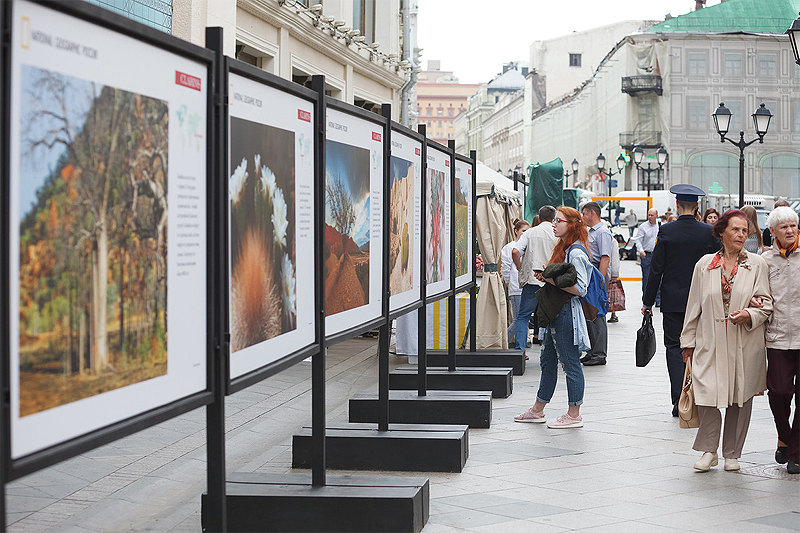 National Geographic Russia magazine and the Clarins company have opened the "Planet in Bloom" outdoor photo exhibition featuring the best works by top photographers of National Geographic Russia magazine.
The images capture the world of plants on four continents: Eurasia, Africa, South America, and Australia. Viewers will see rare plant species from Central Russian highlands and Altai, plants native to Madagascar and South Africa, and unique plants from China and Bolivia.
National Geographic Russia magazine editor-in-chief Andrei Palamarchuk, Clarins Group Russia CEO Edgar Shabanov, and renowned blogger and traveler Sergei Dolya officially opened the exhibition.
Guest at the opening ceremony received a bracelet of real flowers from the Clarins company. National Geographic Russia also held a quiz in which participants had to identify the origins and natural climes of various plants. Everyone who answered correctly received a complimentary copy of the magazine.
The exhibition is open around the clock through August 2 on Ulitsa Nikolskaya, near building 11-13, structure 1. Admission is free.