Women's Health Releases Summer Issue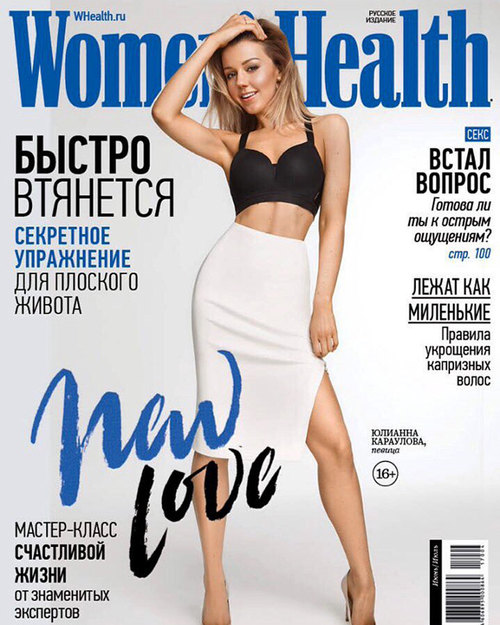 The double summer issue of Women's Health magazine explains how you can avoid getting the blues when the summer sun fades. Keep your spirits high with this issue's cover girl, singer Yulianna Karaulova, who shatters her image as a romantic young woman and explains what it means for her to be an adult.
Elsewhere, singer Sati Kazanova shares how she manages to live a slow life in a major metropolis. In the Life section, media manager Natalia Sindeeva, fitness specialist Irina Turchinskaya and other experts offer tips on careers, beauty, relationships, and fitness.
Also in this issue:
Good Question: VJ Chuck answers readers' questions;
Quick Fix: Secret exercises for a flat stomach;
In its Place: How to tame capricious hair;
A Day with Fire: Red lipstick – who should wear it, when, and why;
Freedom of Movement: Easy workouts for vacation;
Just Wait a Little: Real prospects for Russian-made medicines;
Male Logic: Radio and TV host Igor Lantratov answers five burning questions;
United by the Muse: Fashionable young women of Moscow talk about their favorite designers.
The issue is already on sale.