National Geographic Russia in August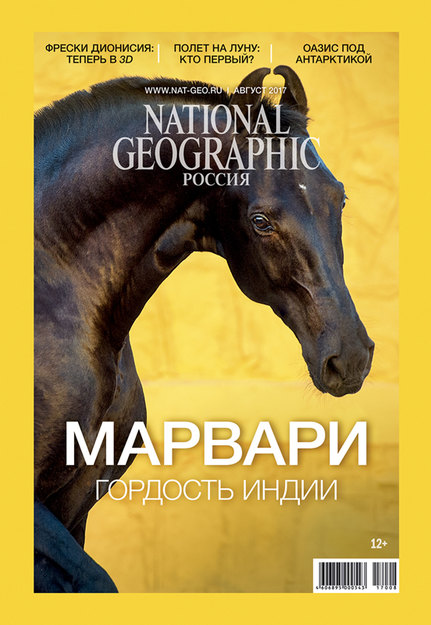 In the August issue of National Geographic Russia, readers will find:
The Marwari – Bred by successive generations of Maharajas, this royal breed of horses has remained the world's most mysterious for centuries. One can only encounter these noble and graceful animals in India because their export is forbidden.
Saving the Frescoes of Dionysius – The Ferapontov Monastery is a true wonder of Russia, if not the world. More than 500 years ago, the great Dionysius painted the Nativity of the Blessed Virgin on the walls of the cathedral. Scientists made an effort to restore the unique frescoes in the 1980s. Today, restorers are creating a high-precision digital 3D copy of the cathedral.
Aim for the Moon! – The moon is once again the focus of a major contest, and this time, not a single government is involved. It seems the time when private companies will begin mining the lunar soil is not far off.
Under the Antarctic Ice – A special report about life under the Antarctic ice that was made in extreme conditions. National Geographic photographers recorded what few people are destined to see: the unexpectedly rich and diverse flora and fauna that below the icy continent.
The issue went on sale July 25.