National Geographic Traveler Releases Fall Issue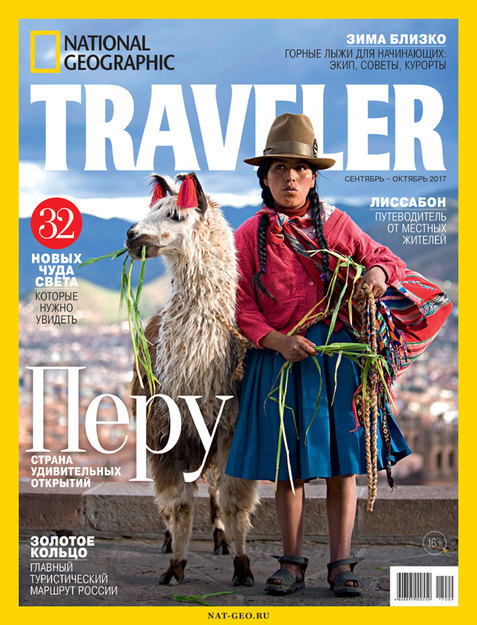 In the fall issue of National Geographic Traveler magazine:
In View: Entries to the 2017 National Geographic Travel Photography of the Year contest.
Ideas for the Road.
Letters: Experts answer questions from readers.
Weekend: Short getaways.
Souvenir: Straw hats from Florence.
Navigator: Tourism news.
Hotels: Hotels as art objects.
Impression: Fenghuang, China.
Stroll: De Pijp, Amsterdam.
Strategy: Using mobile phones to shoot videos.
Our Choice: 32 of the world's newest sightseeing attractions.
Guide: Lisbon residents on where to listen to Fado, how to crash a wedding, and why the Mouraria region is famous.
Report: Peru – in the footsteps of the ancient Incas.
Three outstanding akibara in Japan, babi leto in the Czech Republic, and ruska in Finland – three routes for fall.
Discovering Russia: The Golden Ring turns 50 – a guide to the main cities.
Adventure: Downhill skiing for beginners.
Archive: India – the art of barbers.
The issue went on sale September 19.