Esquire in July: 10 Photos that Changed the World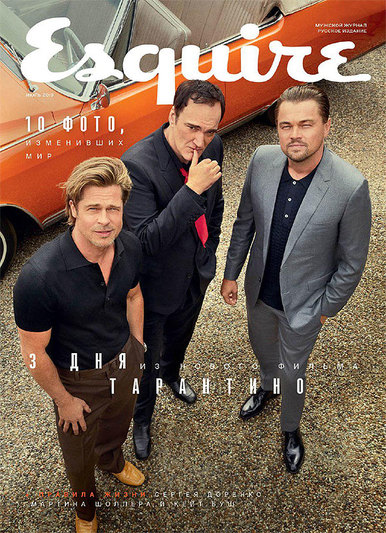 The main theme of the July issue of Esquire is photography: the issue presents the first 10 images that changed the world forever, the photo diaries of directors David Lynch, Anton Corbijn, and Wim Wenders and exclusive photos of musician David Bowie taken by his close friend.
Also, director Quentin Tarantino and actors Leonardo DiCaprio and Brad Pitt discuss the fate of Hollywood films, and musician Boris Grebenshchikov in a dialogue with Esquire Editor-in-Chief Sergey Minnaev on the role of the poet in Russia.
Also in this issue:
Correspondence with Bobby Beausoleil, an accomplice of Charles Manson and participant in the "bloody summer" of 1969 in California, who is serving a life sentence;
New stories from authors on the National Bestseller shortlist;
The rules of life according to journalist Sergey Dorenko, musician Kate Bush, and photographer Martin Schoeller.
The issue is already on sale.