Harper's Bazaar in September: Large Format and Double Cover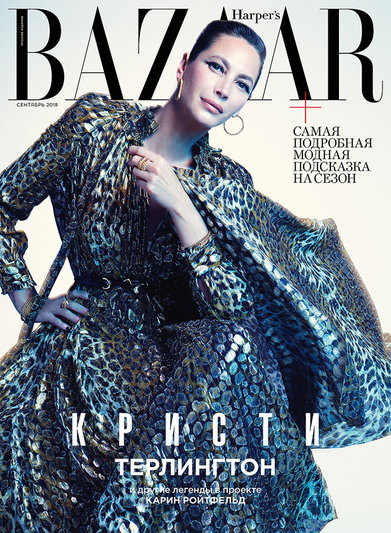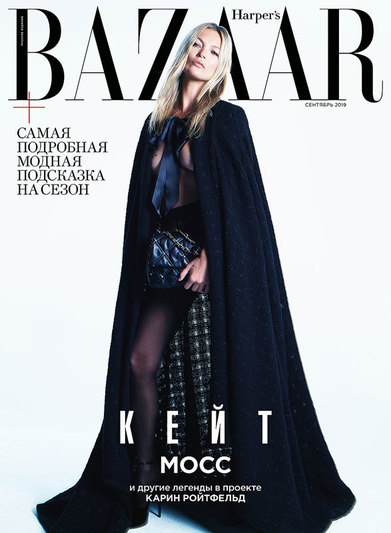 The September Harper's Bazaar comes in large format with two covers: one featuring Christy Turlington, and the other Kate Moss. The legendary models are the stars of Carine Roitfeld's traditional project. For the September portfolio, the international director of fashion for Harper's Bazaar brought together the Icons of Independence – portraits of the boldest, most fiery and fashionable celebrities.
Also in this issue:
Cover story: the most detailed fashion tip of the season.
24 hours. Designer Antonio Marras on the simple life in Sardinia and his love for Russian cinema.
Liz Australia with love. Actress Elizabeth Debicki on the Women in Film Max Mara Face of the Future Award and new work with Christopher Nolan.
Cover group. Wide capes, stand-up collars and long gloves guard over our personal space.
In their element. Seven Russian chefs set out to prove that high culinary art is very fashionable — in the truest sense of the word.
Heavenly capital. Harper's Bazaar reviews images of unearthly beauty from the new haute couture collections.
Luck and work. Actress Sofya Ernst on upcoming premieres and more.
Next conquest. Rising to new fashionable heights in bright red coats with photo prints and army boots with tractor soles.
The September issue went on sale August 20.
Harper's Bazaar in September: big fashion in big format!