Cosmopolitan Beauty in Autumn: Book on Key Beauty Points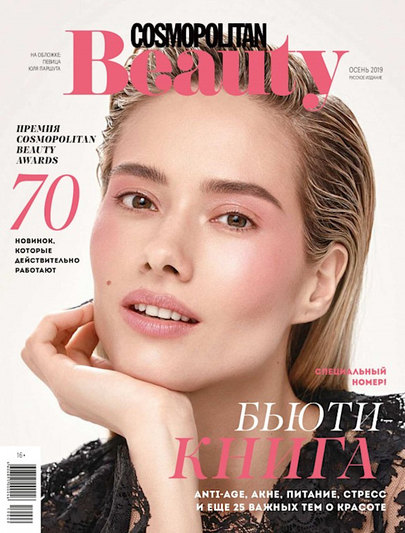 This autumn, Cosmopolitan Beauty released a special issue — a beauty book that professionals as well as newcomers to the beauty world will find useful. Editors teamed up with Russian, international experts to bring together articles on questions that are important today, and that will remain relevant for another 20 years. Readers will find material on anti-aging, acne, nutrition, stress and 25 more beauty topics in a 100-page special section.
Also in this issue:
The results of the 2019 Cosmopolitan Beauty Awards.
Trends of the fall/winter 2019/2020 season: berry lips, colored eyeliners and disco curls.
A basic kit: the best makeup tips for newbies and pros.
Eco-friendly fashion: How can you care for yourself without harming the environment?
Sleep, my love: what you didn't know about sleep.
Beauty and the law: how to defend yourself if you get into a conflict at the beauty salon, store or clinic.
How to cope with stress and whether it's even necessary: expert advice.
The issue is already on sale.