Harper's Bazaar in December: Two-Volume Issue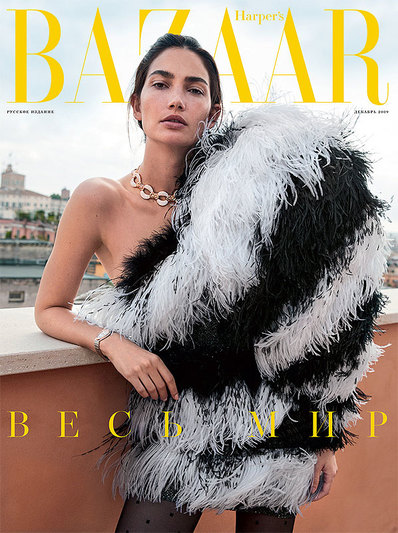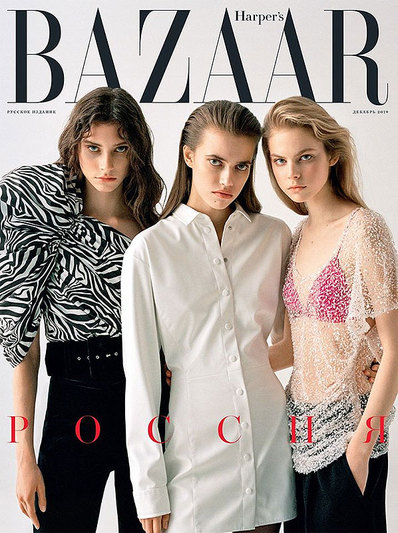 The December issue of Harper's Bazaar was released in two issues: one is devoted to global fashion and the other to Russian. In "All the World," readers will find dispatches from Milan, Paris, New York, London and Rome – the location of the cover shoot with U.S. model Lily Aldridge. And, in order to break the mindset of "it's always the same" and "nothing good ever happens here," Harper's Bazaar produced an issue devoted to Russia.
In the "All the World" issue:
Sparks are flying. Gold boots and miniskirts, dresses with shiny sequins, silver fringe and other no-fail ways to create a holiday mood.
The talented Miss Ridley. Actress Daisy Ridley, known to Star Wars fans as the fearless warrior Rey, spoke about the ninth and final installment of the movie saga, the side effect of meditation, and the soothing method of Maria Condo.
All-conquering Rome. A remake of La Dolce Vita without the Trevi fountain bathing scene, but with a photo shoot for the issue featuring precious jewelry in the form of snakes.
Nordic character. Three angles on The Twist Museum of Modern Art in Norway's Kistefos landscape park.
In the "Russia" issue:
Village roots. How the founder of the New York brand Jahnkoy searches for her Russian roots.
Reaching high. Lesyanebo founder Olesya Shipovskaya on the imposter syndrome, her beloved Soviet cinema and how to dream of having Gigi Hadid as a client.
Where caviar is king. What is Russian cuisine today and what people eat it with – both metaphorically and in the most literal sense, as explained by Alexander Sysoev, founder of the Russian Restaurant Festival and the SysoevFM project.
Drawing and sewing. On Instagram, artist Liza Smirnova has flowers and birds; in her workshop, portraits and embroidered shirts; and in her track record, a dress for Björk and a collaboration with H&M. Harper's Bazaar met with the young woman who turned the "unfashionable" and the Russian embroidery hobby into an interesting and profitable profession.
Pride without prejudice. Scientific innovations, traditional techniques and rare natural ingredients: the things in which Russia's beauty industry can rightfully take pride.
The issue is already on sale.