Independent Media Introduces New Magazine Distribution System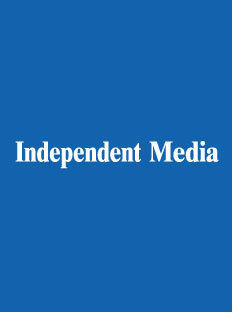 Every crisis also has a positive side: this one is teaching us to learn quickly and to set the right priorities.
The pandemic has brought about major changes to the economic system, consumer behavior and the model for delivering content to the end user. In the past, online sales simply augmented retail sales, but during the prolonged quarantine, the focus shifted towards alternative methods of distribution.
Independent Media has long been developing new distribution channels very actively, and by the time the whole world went into an extended lockdown, the company understood clearly how they work and how to deliver a printed product to the audience under any conditions. The reader can now buy whichever version is most convenient, whether hard copy or digital. The online versions are available through Kiozk and the print versions through major online supermarkets and marketplaces (Ozon, Wildberries, KupiVip), delivery aggregators (iGoods, SberMarket, AV.ru), sites for the Azbuka Vkusa, Alye parusa, Lenta, Metro Cash & Carry and Okay stores, the Moskva book store and many others. The delivery services of such top Moscow and St. Petersburg restaurants as Kraby Kutaby, China gramota, the Grand Café Dr. Zhivago, the Chuck Family restaurant group and many others now deliver our magazines. The app for reading Cosmopolitan on the VKontakte social network has also been working successfully for some time now. In addition, travelers will soon have access to IM magazines in the business lounges and first class cabins of Sapsan trains and Aeroflot airplanes.
We are constantly working to expand the list of alternative distribution options because sales figures show that people consider it both important and necessary.
«We have the challenge of working in an extremely difficult but also interesting time, –said IM CEO Natalia Vesnina. – We have been hearing for a long time that the world is changing, but only now are we seeing and realizing how quickly that's happening. The print versions of our magazines are a point of pride for us and we put a lot of physical and mental effort into producing them. On the other hand, this is our product, and we have made it the very best in this market segment. We continue to invest in alternative methods of distribution, and the excellent commercial results show that demand for our products remains high – and in some cases even higher! – under the current economic conditions».