Cosmopolitan in September: Don't Be Victimized by Haters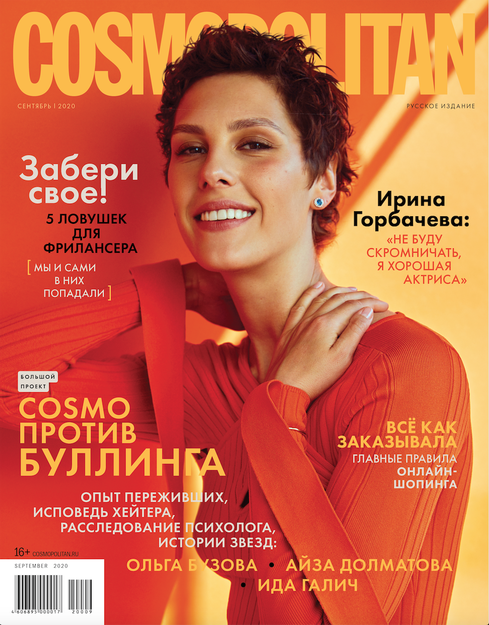 The September issue of Cosmopolitan features actress and blogger Irina Gorbacheva. In an interview, she explains how she responds to online bullying and why she finally feels beautiful.
Also in this issue:
In the major special project Cosmo Opposes Bullying, celebrities spoke about online bullying and a psychologist looked at the causes behind the phenomenon and offered advice on what to do if you become a victim of haters.
Five traps for freelancers and how to avoid them.
The rules of online shopping according to Alexandr Rogov.
People in masks: how photo editors have changed beauty standards and why they are dangerous.
The issue is already on sale.