Independent Media Changed Its Logo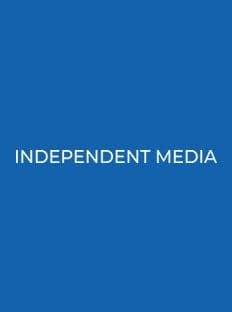 The media holding company announces a new logo.
Independent Media long ago transformed into a digital-first business. Changing the company's visual identity was the logical continuation of this comprehensive digitalization.
The media holding company underscored its transformation and technological core by rejecting unnecessary visual elements in favor of a simpler look and more streamlined font.
The logo was chosen through a competition of young designers who submitted their sketches for consideration.
«We had been thinking about changing the style of our logo for quite a long time, – said Independent Media CEO Natalia Vesnina. – After all, the external should correspond to the internal, and the core of our business has changed a great deal. The company is developing rapidly, achieving new digital masteries and investing heavily in technologies and innovations. Our new identity perfectly conveys the current, very dynamic state of the holding company, which is based on an effective combination of three main components: high-quality content, unique creativity and advanced technological solutions».
Independent Media in Telegram: all the media news in one place. Join us!