Harper's Bazaar in October: 25 Years in Russia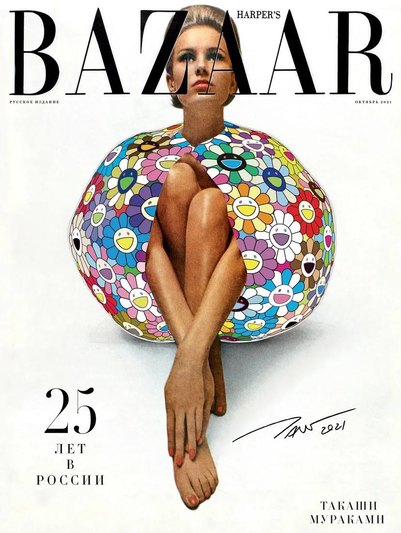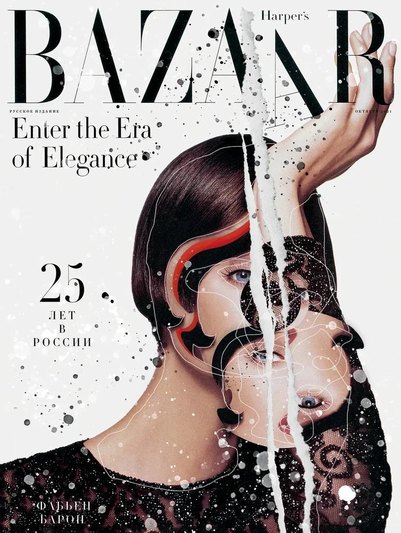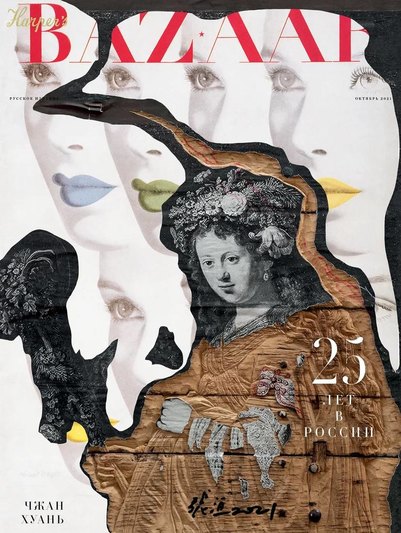 Twenty-five years ago, the release of the first issue of Harper's Bazaar launched the history of fashion magazines in Russia. To mark the occasion, editors wanted to do something special for readers, something that would go down in history – like the magazine itself has. To this end, they invited the legendary creative director of Harper's Bazaar, Fabien Baron and modern art legends Takashi Murakami and Chinese artist Zhang Huan – whose solo exhibition in the Hermitage generated long lines of visitors – to reinterpret the legendary images from our archives. The results are truly collectible!
Fabien Baron chose the famous photo of Patrick Demarchelier and Linda Evangelista that he himself came up with in 1992. Zhang Huan chose the legendary 1940 cover of Herbert Bayer that later inspired Andy Warhol. And Takashi Murakami used his signature exuberant flowers to adorn a 1964 photo of James Moore. All three covers are already on sale. Inside, readers will find the best photo shoots from the Harper's Bazaar archives, interviews with the main figures of modern fashion and art and a short history of the last 25 years of the beauty industry.
Independent Media in Telegram: all the media news in one place. Join us!