Independent Media Receives Two Awards at Once at the 10th Anniversary Digital Communications AWARDS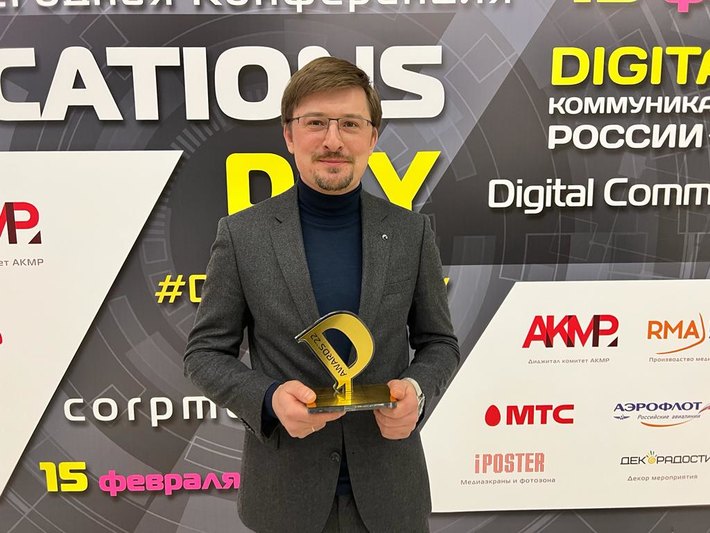 Главный редактор Men's Health Антон Иванов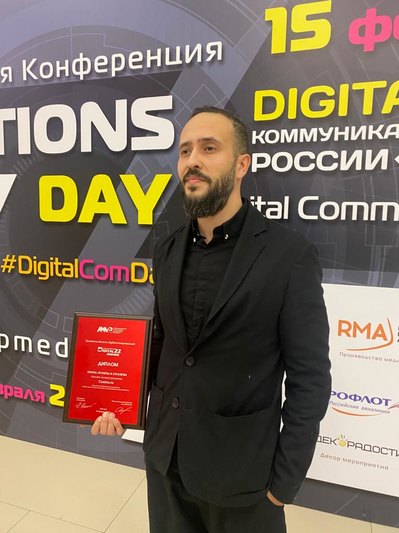 Директор отдела спецпроектов Ефим Юсупов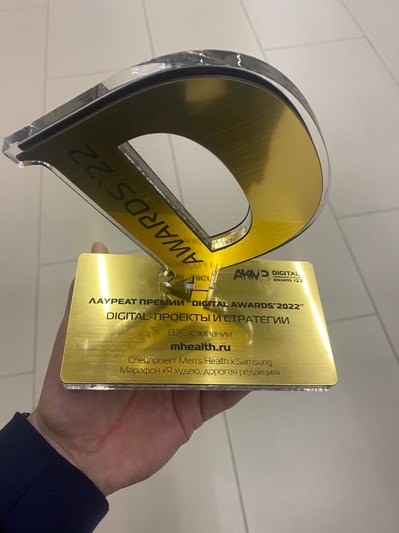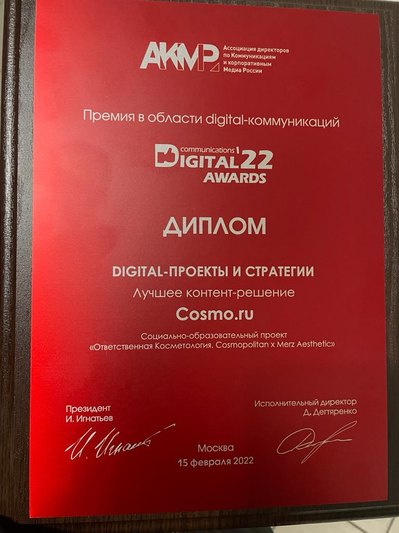 Two Independent Media projects were honored by the Digital Communications AWARDS during a ceremony held on February 15 at the Technopolis Moscow Congress Center.
Responsible Cosmetology: Cosmopolitan x Merz Aesthetic, a social and educational project, won in the category Best Content Solution. The goal of the project – created in cooperation with Merz Aesthetics, a world leader in cosmetology – was to popularize a responsible approach to one's health and appearance and to call for an open partnership between doctors and patients in choosing the quality and safety of both products and medical services.
The Dear Editors, I'm Losing Weight marathon, a Men's Health x Samsung special project, won in the Digital Projects and Strategies/B2B Campaigns category. The project had the task of explaining, in a non-standard and visual way, how the modern technologies used in Samsung Galaxy Devices can help you maintain a healthy lifestyle, and to inspire maximum audience confidence by immersing users alongside participants in the weight loss process, thus identifying with them and their inspiring example - and to popularize a rational approach to diet and fitness.
The Digital Communications AWARDS have been held by AKMR and the Media Business publishing house since 2013. The award calls attention to the most significant achievements in the field of digital communications. An expert council selects the winners.
Independent Media on Telegram: be the first to know.