Robb Report Is A Partner Of Modern Wealth Management Forum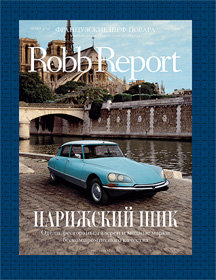 This year Robb Report Russia is the informational partner of the Modern Wealth Management Forum. The Forum will be held on May 19-20, 2008, in Jurmala, Latvia, in the Baltic Beach Hotel.

The Modern Wealth Management forum is one of the most important events in Eastern Europe, the CIS countries and Russia. It gathers bank leaders and top managers from more than 20 countries of the world, as well as their wealthy clients from the Baltic countries and Russia.

In 2008, Modern Wealth Management will also cover luxury topics. The leading specialists will speak about investments in arts, wines, jewelry, and luxury brands. Besides plenary meetings, the forum will also include entertainment events and presentations. There will be public interviews with famous people, presentations of Russian bestsellers, concerts with Igor Butman, a gala dinner and golf at Latvia's oldest golf club. The purpose of this event is to create a cheerful atmosphere so the participants could find new friends and business contacts and share their experience with each other.