Ellen Verbeek Appointed Chief Editor of Robb Report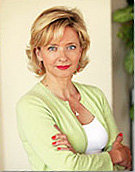 Ellen Verbeek was appointed the editor-in-chief of Robb Report magazine. Prior to the appointment, she was the editor-in-chief of Cosmopolitan. She is also a member of the supervisory board of Independent Media Sanoma Magazines.

Michael von Schlippe, Director of Independent Media Sanoma Magazines, says: "Independent Media today owns more than 30 publications for various target groups, and Robb Report has a special place in this media collection. During the last four year Robb Report has been extremely successful in Russia, and today it is known as the number one guide to the world of luxury. Ellen's vast European and Russian experience in journalism will help Robb Report and the team to achieve new goals".

"Ellen has worked for Cosmopolitan for more than ten years and her editorial experience is immense. She perfectly understands the needs of the glossy target audience, not to mention that she's an expert in luxurious fashion. Ellen's leadership will strengthen the positions of the magazine and attract the readers' interest", says Ludmila Abramenko, the editor of Robb Report.