New Appointment at Robb Report Russia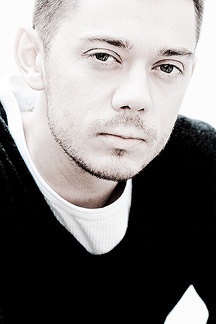 Rymkevich graduated from the journalism department of Belarus State University and began his career working as the publishing editor of ProDesign from 2000 to 2002. He held the same position with Fashion Collection magazine from 2002 until 2005. In 2008 Rymkevich became editor of Forbes Style magazine, and in the second half of 2008 he joined Independent Media Sanoma Magazines as the deputy editor-in-chief for Robb Report Russia.
Lyudmila Abramenko and Ellen Verbeek, the publisher and editorial director of Robb Report Russia, offered the following comment: "We are happy to welcome Alexander Rymkevich as the magazine's editor-in-chief. We are confident that his many years of experience, professionalism and knowledge of the market will undoubtedly enable us to not only continue the traditions of the magazine, but also to find new solutions for it – even during these difficult economic crisis conditions. We congratulate Alexander and the entire Robb Report team and wish them continued success," they said.