Robb Report Russia in March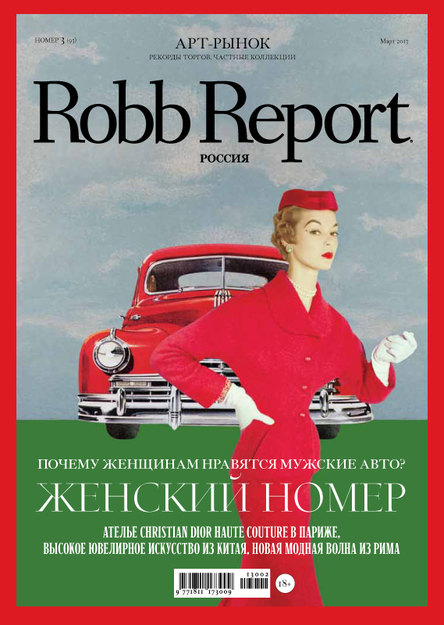 This March, for the first time in the history of Robb Report Russia, an issue is devoted entirely to women. The magazine set out to find the status symbols of the women's world and discovered them in haute couture. Robb Report writers got acquainted with the spring collections of the Dior house and visited high fashion week in Rome to learn who shapes women's tastes and styles. What's more, Robb Report asked three delicate young ladies to test-drive big, serious cars and tried to understand why women like muscle cars.
Also in this issue, a review of women's watches, new leading jewelry houses and the best products to help women stay beautiful. In the regular "First Person" column, the Robb Report food critic traveled to Lyon to visit the important Sirha exhibition and the awarding of the prestigious Bocuse d'Or cooking prize, the travel editor studied the flora and fauna on the private island of Fregate in the Seychelles, and a regular contributor visited the Rolex 24 auto race at the Daytona speedway in the United States.