Cosmopolitan Shopping Chose Best Fashion Bloggers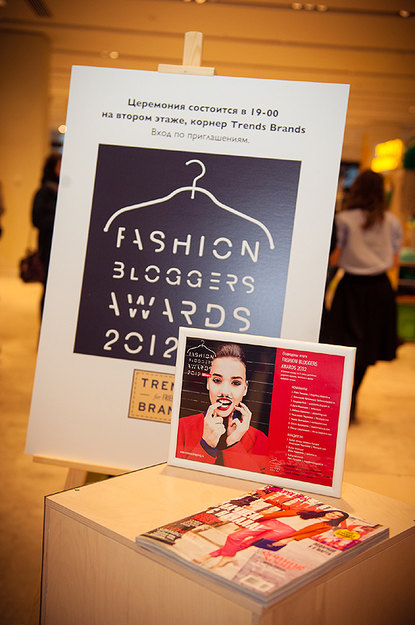 The first-ever awards ceremony for the annual Cosmopolitan Shopping Fashion Bloggers Awards was held at the Trends Brands corner of the Tsvetnoi department store on March 14.
Nine contestants were in the running for the Blogger of the Year award. Winners were chosen in several categories: Editors' Choice, Readers' Choice through the site www.cosmoshopping.ru, and Celebrity Choice as selected by MTV Trendy program host Snezhina Kulova.
As it happened, three young women from different Russian cities were chosen as winners: Editors' Choice – Vita Kovaleva of St. Petersburg (lavitamia.ru), Celebrity Choice – Anastasia Chernenko of Blagoveshchensk (flkmiracle.com), and Readers' Choice – Rita Galkina of Moscow (ritagalkina.blogspot.ru). Another special award for Viewers' Choice went to Viktoria Platina (victoriaplatina.blogspot.ru).
The awards ceremony was held in the form of a private pre-sale at Trends Brands, with guests receiving a 20 percent discount on all purchases from the new collection. Celebrities on hand to congratulate the fashion bloggers included television host Snezhina Kulova, Irena Ponaroshku, Alyona Vodonayeva, Igor Lantratov, Ivan Vasilyev, Aziya, Rita Che and Oksana Ustinova, the Assorti group, supermodel Olga Danka, singer Dilya Dal, Miss Russia first runner-up Anna Gorodzhaya, "Golos" show participants and finalists Anastasia Spiridonova, Alexandra Bartashevich and Olga Klyain, Elvira T, musician Andrei Zvonky, director Alexei Smirnov and many others.
Guests were treated to delicious and wholesome snacks from Prime Star. All of the celebrities and bloggers received exciting gifts from the John Frieda professional cosmetics brand — a world authority in the hair care industry — as well as a gift certificate from Beauty&Spa Massimo Tinelli and a Trends Brands certificate good for purchases from their online store.