Robb Report Russia in April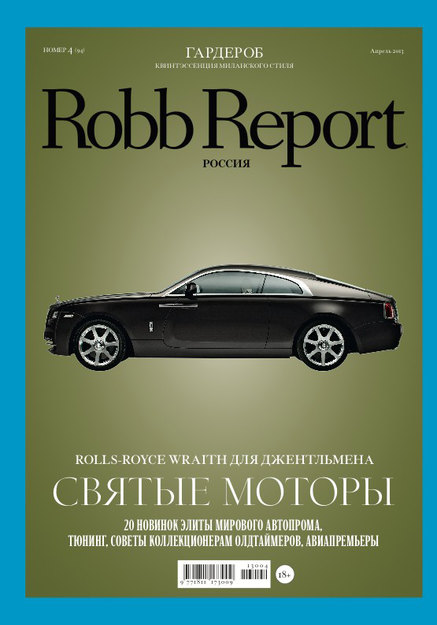 Motors are the top story in the April issue of Robb Report Russia. The magazine looks at the main new automobiles from Rolls-Royce and Bentley, reports on the latest developments at the Geneva Motor Show, profiles automobile antiquarian Simon Kidston, and also evaluates new products from leading manufacturers of the mid-range and high mid-range of business aviation.
Wardrobe is the second feature story of the issue. Robb Report's editor-in-chief met with the owners of three Milan fashion houses, each of which could serve as a model of elegant men's clothing, and also studied the cultural phenomenon of the Pitti Uomo exhibition in Florence. Lovers of bespoke will find the addresses of the best shoemakers and a six-month schedule listing visits by top tailors to Moscow.
In the regular "First Person" column, the Robb Report restaurant critic compares impressions with the latest release from the Michelin guides and takes readers on an excursion through the Alain Ducasse chocolate factory in Paris. Also, follow the art columnist to discover where the best Jewish antiquities are sold.