Cosmopolitan Shopping Chose Energy Girl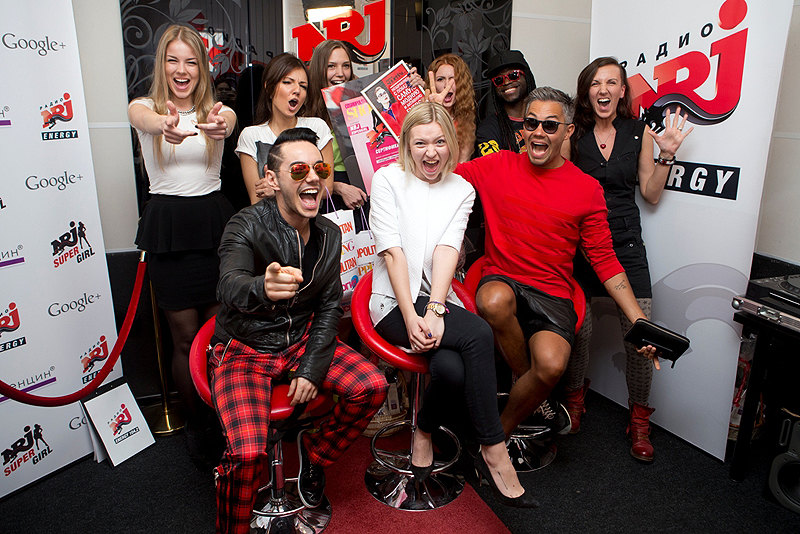 The final round of the Cosmopolitan Shopping Energy Girl contest was held on April 19. The competition is a joint project between Cosmopolitan Shopping and Energy radio.
Cosmopolitan Shopping readers and Energy radio listeners from various Russian cities vied for several months to win the honor of having their photo appear on the cover of Cosmopolitan Shopping.
From the moment the competition began, countless contestants flooded the editorial offices with their applications. Twenty semi-finalists were chosen from among the thousands of entries, and each morning one of them appeared on the popular Black2White program demonstrating the image they hoped to display on the magazine's cover. Through the use of the Google+ service, young women from cities beyond Moscow could also take part in this round of the competition.
The presentations of the semi-finalists were judged by the studio audience, the Black2White program anchors, Cosmopolitan Shopping editor-in-chief Alisa Radlova and celebrity guests.
Three finalists were named: Ekaterina Knyaginina, Olga Golovko and Maria Lebedeva. The super final round was held live on the Black2White morning program in the Energy studio on April 19. Each contestant was given exactly 60 seconds to convince the judges that she was worthy to appear on the cover of Cosmopolitan Shopping. An expert jury consisting of stylist and TV host Alexander Rogov, singer Timur Rodriguez and Cosmopolitan Shopping editor-in-chief Alisa Radlova selected the final winner. Their decision: Maria Lebedeva will be the one to grace the cover of the September issue of Cosmopolitan Shopping.
A video of the final round can be viewed in the official Energy radio account on YouTube.