Robb Report Russia in May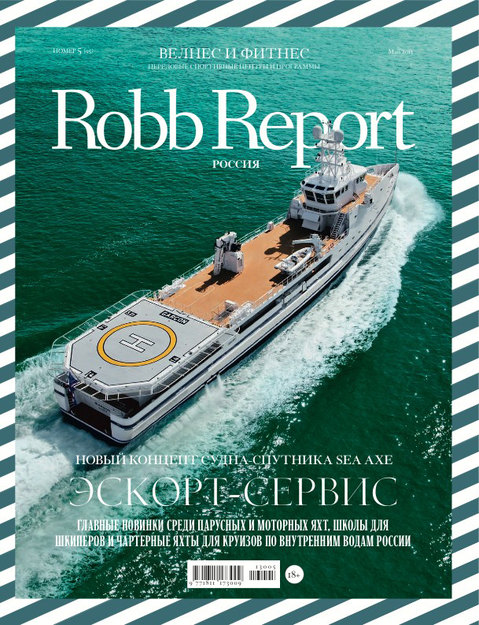 Per tradition, the May issue of Robb Report Russia is devoted to yachts. The magazine looks at the Sea Axe, a new Dutch yacht support vessel; new motorboats and sailboats from the world's best shipyards; surveys Russian luxury charter yacht cruises on inland waters; and recommends the best skipper schools for those who are serious about learning to sail.
In the second story of the issue, Robb Report examines healthy lifestyles and the creators of progressive training methods, the newest fitness clubs in the capitals, carefully studies proper nutrition and popular diets and tries the waters at Baden-Baden.
In the regular First Person column, Robb Report test drives the new luxury Cadillac CTS-V sedan, strolls around the Pitti Taste fair in Florence, attempts to discover the secrets of the Gamberaia villa gardens, explores the global market for art objects and shares a story of great love that was communicated through a gift.