Robb Report Russia in June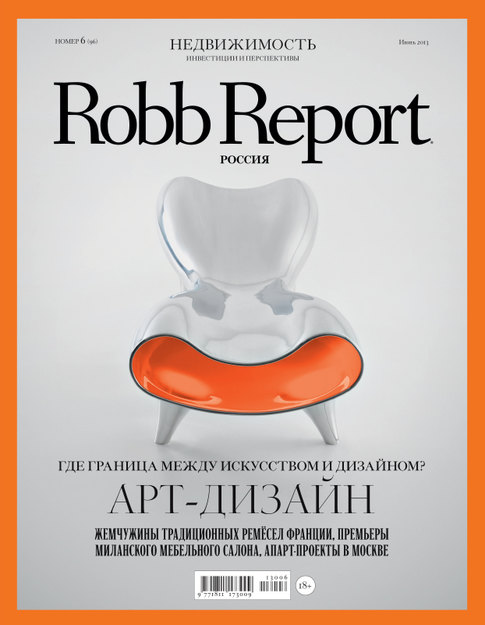 Design and interiors are the main topic in the June issue of Robb Report Russia. The magazine looks at the best designs and new ideas of the Milan Furniture Fair, explains why some industrial design items sell for the same price as art objects and examines the ancient French tradition of artisan workshops.
Next, Robb Report delves into real estate, speaking to market experts to learn which construction projects in Russia and abroad offer the most attractive investment opportunities, visits some of the most outstanding elite residences in Moscow and takes a detailed look at The Mansions at Acqualina resort home complex in Miami Beach.
In the regular First Person column, Robb Report editors test drive the Audi S3 and RS6 Avant, the most powerful and sought after new models for fans of the Ingolstadt brand; explore the culinary landscape of Marseille, the 2013 cultural capital of Europe; and tour Japan, the country with the largest number of Michelin-starred restaurants. The editor-in-chief also studies the work and lives of Australian sheep farmers through whose efforts a mythical treasure is becoming a 21st-century reality.