Robb Report Russia in September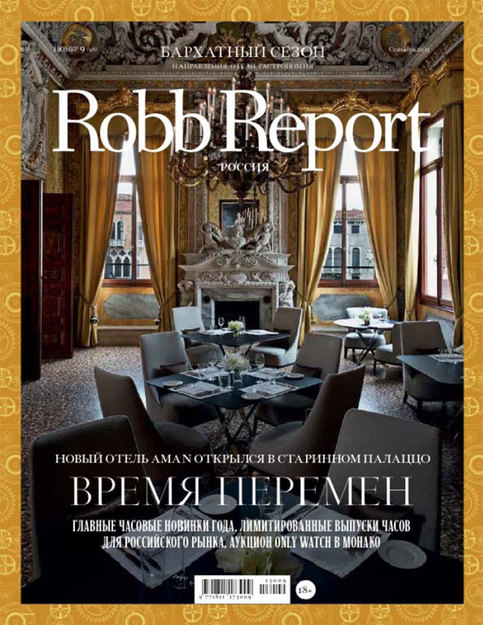 Watches are the top story in the September issue of Robb Report Russia. This survey of the best watches of 2013 appears just before the timepieces go on sale in stores and boutiques. Particular attention is devoted to collectors' models: unique watches shown on the Only Watch auction in Monaco as well as limited series created specifically for the Russian market.
Next, the magazine looks at travel and culinary tourism. Robb Report Russia was the first magazine in the world to visit the new Aman hotel in Venice. Meanwhile, its leading culinary critics visited Istanbul and compiled a mouthwatering guide to the most fashionable restaurants of the city. In addition, the editor-in-chief reports on how he sees the real Australia and shares the ideal place for a contemplative getaway during the offseason.
In the regular First Person column, editors test drove the new Range Rover Sport equipped with the latest technology. They also present a report from the thrilling Loro Piana Superyacht Regatta in Porto Cervo — a major event in the racing calendar of the world's largest sailing craft.